Anambra is one state in Nigeria replete with the abundance of human capital. It has successful people in almost every sphere of human endeavor be it medicine, law, engineering, etc. There is no doubt, too, that Ndi Anambra have done well in national politics and have equally held their own in national assembly politics. ANAMBRA PEOPLE compiled the list of top Anambra politicians who held sway as heads of the country's national assembly. These 5 people held positions as either president of the senate or speakers of the House of Representatives at some point in the history of the country.   
NNAMDI AZIKIWE: Zik, as he was fondly called, served as the first Senate President of Nigeria. He assumed the newly established position on the 1st of January 1960 and lasted a few months until the 1st of October, 1960 when Nigeria gained independence.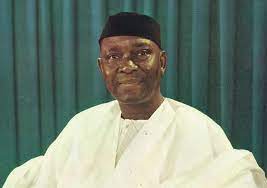 PRINCE ABYSSINIA AKWEKE NWAFOR ORIZU: served as President of the Nigerian Senate from 1963 to 15 January 1966, during the Nigerian First Republic. Orizu was also Acting President of Nigeria from late 1965 until the military coup of January 1966.
CHUBA WILBERFORCE OKADIGBO: was elected a senator in1999 and upon election to the senate, Okadigbo was widely regarded as a favorite to assume the role of president of the senate. However, a disagreement with the executive arm meant that the position went to Evan Enwerem. Enwerem was later ousted and Okadigbo took up the position but his time as senate president between1999-2000 was short-lived as he was impeached from the position although he remained in the house as a senator.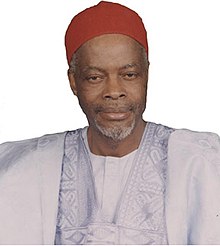 EDWIN UME-EZEOKE CFR: served as the first Speaker of the House of Representatives of Nigeria during the Second Nigerian Republic (1979-1983). He held numerous positions in Nigeria such as National Chairman, All Nigeria Peoples Party.
CHIEF AGUNWA ANAEKWE: was the speaker of the House of Representatives between 1992 and 1993, during the aborted Third Republic. This was just before the June 12 presidential election was annulled. He managed the affairs of the House through the Interim National Government of Chief Ernest Shonekan before the Late Gen Sani Abacha terminated the life of that republic in November 1993.
About Author