Seven private universities exist in Anambra State, of which majority of them belongs to the mission. Below is the list of NUC-approved private universities in Anambra State.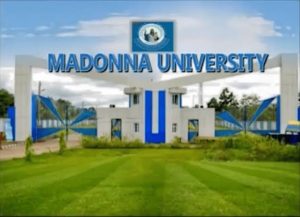 Madonna University is a private Catholic institution located in Okija, Anambra State. It was established in 1999 by Fr. Emmanuel Edeh with the goal of providing holistic education to students. The university offers various undergraduate and postgraduate programs in fields such as Law, Engineering, Pharmacy, Management, and Health Sciences.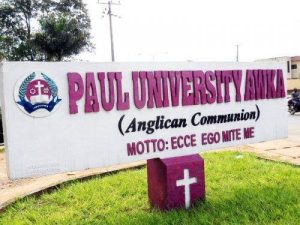 Paul University is owned by Anglican Com­munion, East of the Niger, comprising of fifty-five di­oceses in Onitsha, Calabar, Owerri, Enugu and others.
Paul University started as a primary school, then, to sec­ondary school to college of education, and now, a full-fledged university.
It was a college for training of teachers and catechists. Later in 2009, approval was given to the institution by the National Universities Commission (NUC) to estab­lish a university starting with the first degree.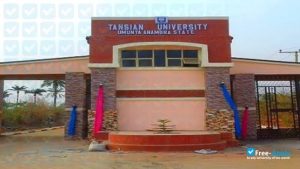 Tansian University is a private institution located in Umunya, Anambra State. Established in 2007, the university was founded by the late Rev. Msgr. Prof. John Bosco Akam, a renowned Catholic priest and educationist and named after Rev. Fr Tansi ,a Catholic priest From Aguleri in Anambra State. Tansian University offers bachelor's degree programs in areas such as Natural and Applied Sciences, Social Sciences, Management, and Arts.
4. Legacy University, Okija Anambra State:
Legacy University established in 2016 was founded by Dr Leonard Nkameme. A private institution situated in Okija, Anambra State. The university aims to provide quality education that meets global standards. Legacy University offers undergraduate programs across various fields, including Natural and Applied Sciences, Arts and Humanities, and Social and Management Sciences.
5. Peter University, Achina-Onneh Anambra State:
Peter University, Achina/Onneh is a university  under the joint ownership of the Catholic Dioceses of Awka and Ekwulobia in Anambra.
.The university was established in 2020 and offers undergraduate programs in fields such as Business Administration, Computer Science, Political Science, and Economics.

6. University on the Niger, Umunya, Anambra state: The University on the Niger is a private institution situated in Umunya, Anambra State. The University is the brainchild of the Diocese on the Niger(Anglican Communion) . It has taken off with four faculties: Faculty of Medicine & Dentistry, Allied Health Sciences, Faculty of Sciences & Computing, and Faculty of Management & Social Sciences
7. Shanahan University Onitsha, Anambra State: Shanahan University is a private institution located inside Trans-Nkisi Area in Onitsha, Anambra State. The university is owned by the Catholic Archdiocese of Onitsha. It aims to offer quality education that fosters critical thinking
The University was named after Bishop Shanahan who was at the forefront of championing formal education in Igboland.
Bishop Shanahan died in Kenya and was buried there in the 40s but his remains were brought back to Onitsha in the 50s and reburied at the Cathedral.
About Author