Ebuka and his wife are fashionistas with good fashion sense and whenever they flaunt their wears publicly, it attracts attention. Ebuka and his wife doesn't joke with their appearance because it's the easiest way for them to express themselves and enhance their charisma.
The below couple are looking stunning and their wears perfectly suit their body features. Him and his wife can be regarded as a fashion icon to couples because their fashion senses are advanced. Ebuka captioned his recent post saying "A Quickie in Manhattan", check out a screenshot below.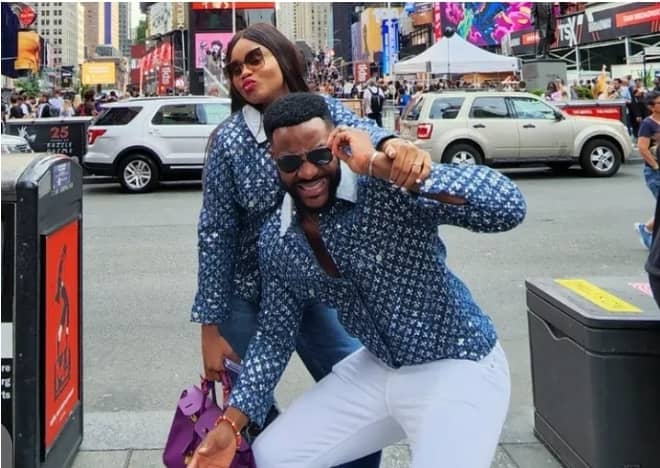 If you look at the above photo, you will observe that they are both wearing the same shirt, but they achieved different fashion statements. Ebuka wore his shirt on a white trouser and his white sneakers suits his outfit. His wife wore a white crop top and it enabled her to openly flaunt her shirt. Her shoe, handbag, makeup, hair and eyeglass, elevated the beauty of her appearance.
About Author