Commissioner of police, Anambra state, Mr. Echeng has today met with the Catholic Archbishop of Onitsha Archdiocese, His Grace Valerian Okeke to seek a way foward over security challenges that is currently bedeviling the country and especially the recent sad incident at Ebenebe, Awka, North Local Government, Anambra State where mourners were killed during funeral.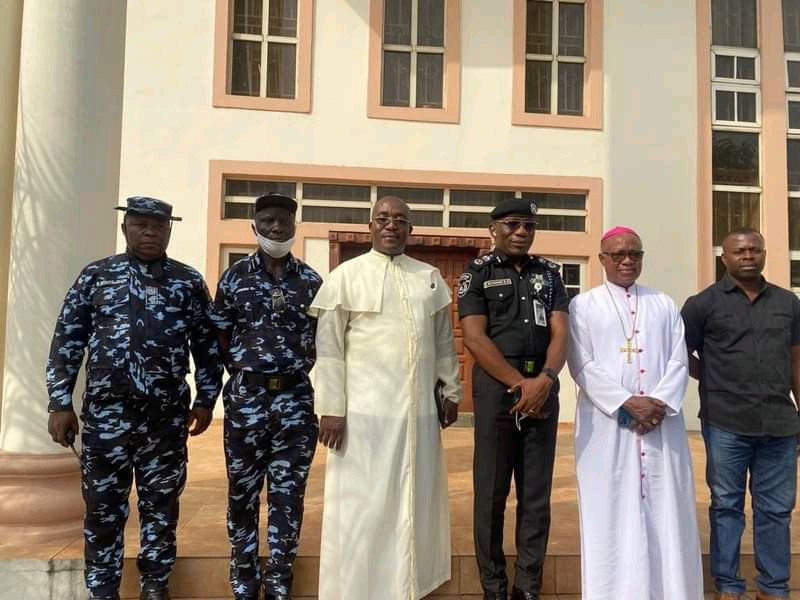 The commissioner stated that, the incident was a cult related issue but the arrests has been made and perpetrators will not go unpublished. He urged the community to always be on alart and extend signal to the police when ever there is suspicious movement or act that could lead to violence.
Mr. Echang in his further statement while explaining his reason for visiting the archbishop added that, seek his collaboration and that of the entire archdiocese of Onitsha on a better means of securing the lives and properties of Anambra people.
The Catholic high minister while responding to the police commissioner's speech commended his effort so far on restoring peace and security standard to the state. He noted that the visit was necessary vand welcomed hence the police need the cooperation of the people whom they are serving to carry out their duties effectively.
The clergyman advised the young people to take life easy and totally abstain themselves from any kind of activities that could affect the society negatively such as, ritual killings, internet frauds, cultism etc.
About Author