Anambra Tech Czar, Stanley Anigbogu has won the first place Prize for the 2022 World Bank Group Youth Summit pitch competition for his Light- Ed renewable energy solution, ANAMBRA PEOPLE reports. LIGHT-ED is a lamp and solar charging kit for people in rural communities. The World Bank Prize is coming just couple of months he led a team of tech guys to win a $35,000 Fishbowl Online Challenge. His work was selected among the1100 applications submitted from over 107 countries in the world. According to the 22 year old Anigbogu on why he developed the renewable energy solution, he stated that electricity is a basic necessity to human life but in this part of the world, it is still a luxury, and many homes lack access to power supply. This sad situation affects all facets of life including businesses, education and healthcare and goes to the root of the underdevelopment bedeviling Africa.
Consequently, he has decided to develop a solution for this problem and the solution(Light-Ed) has now been widely acclaimed. Stanley Anigbogu who hails from Amichi in Nnewi South local Government of Anambra State is an innovative, dynamic, and transformational entrepreneur who has won numerous laurels on national and international plain. Anigbogu who is the founder of Artechubs ,a start-up based in Onitsha had won the 2018 Anambra talent show Tech award. He also won the J&J Champions of science 2020 award. Stanley Anigbogu was recognized by the British Royal Family with the Diana Award 2021.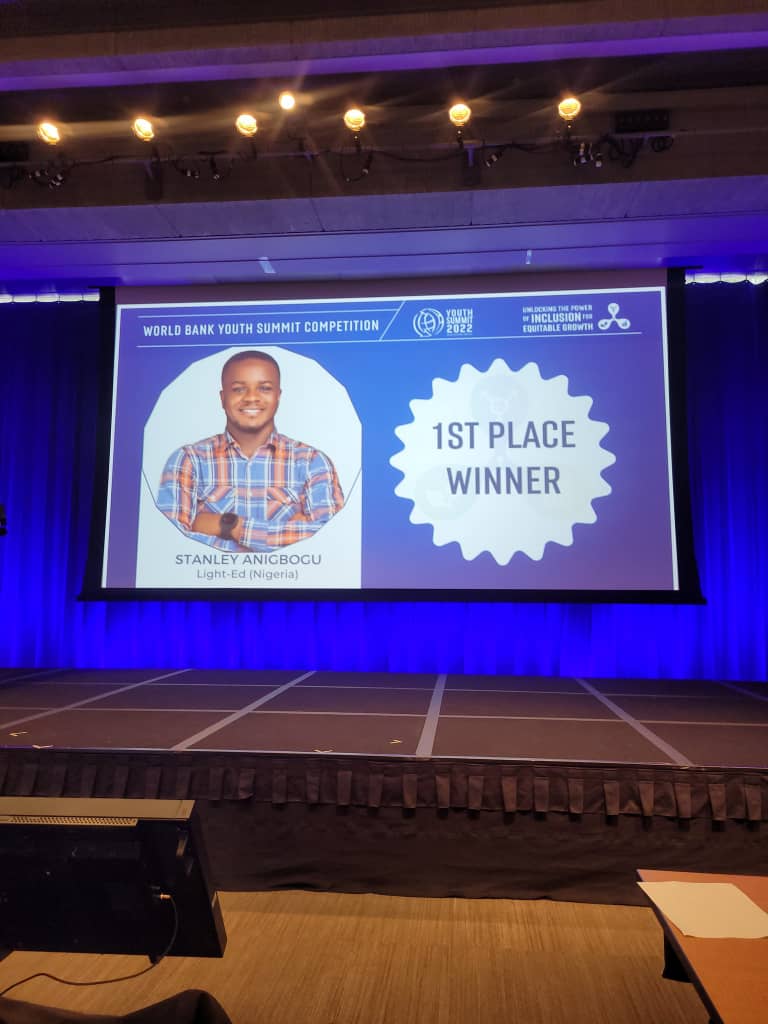 He was a Falling Wall's Finalist 2020 & Winner 2021 in Berlin and the Winner of the Opportunity Desk Impact Challenge in 2021. Stanley is a Google creative campus fellow by Google 2020/2021, and Roger Hatchulet Student Academy 2021 Class by Canne Lions. He also won Alinov international boot camp, Morocco 2020 amongst many others. He is also an awardee for Ikapture's Top25under25 leaders changing the game. Stanley Anigbogu equally won the coveted Anambra Innovator of the year 2021 at the prestigious Anambra man of the year award in January this year.
About Author