Professor Chinua Achebe Memorial Lecture series, the eight edition has been held in Awka, with the theme "Ten years after: Remembering Achebe's Legacies In Today's Nigeria".
The event which started in 2016 was organized by the Society of Young Nigerian Writers, Anambra State Chapter and hopes to keep the literary legacies of the icon, Professor Chinua Achebe alive by bringing to the fore and discussing themes in Chinua Achebe's literary works.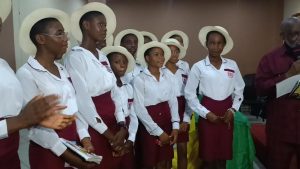 A former Governor of Anambra State and Presidential Candidate of Labour Party in the February twenty-fifth presidential election, Mr. Peter Obi who attended the event explained Professor Achebe in his works and related them to some of the challenges currently bedeviling the country, encouraging the students to be serious in their studies to become great and achieve life ambitions.
During the event which had select secondary schools within Awka and environs in attendance, Mr. Izunna Okafor, the State Co-ordinator of the society explained that the memorial lecture was instituted to mark late Professor Achebe's birthday anniversary, on sixteenth November and was to celebrate the world-renowned novelist posthumously.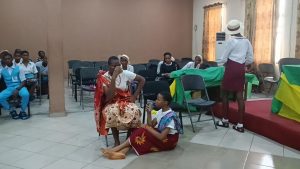 On the theme of this year's lecture, Mr. Okafor explored how Achebe's ideas and principles have influenced societal changes, literature and collective consciousness in the country while appreciating the Governor of Anambra State for naming the Anambra International Passenger and Cargo Airport after Professor Chinua Achebe.
In his speech, the traditional ruler of Obosi, Igwe Chidubem Iweka emphasized that the late Chinua Achebe was a great literary icon, whose books were translated in many languages and encouraged the students to always focus on their studies.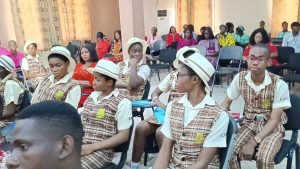 The Managing Director of Anambra State Signage and Advertisement Agency, Mr. Tony Ujubuonu encouraged students not to be distracted in this current era of internet and social media but rather be focused on their studies by continually improving their knowledge through reading.
An Awka based entrepreneur, Mr. Benjamin Arinze and the former Director, Anambra State Library Board, Dr. Nkechi Udeze said the event will go a long way in helping the students shape their life to become great in life.
Also in attendance were former Secretary to the Anambra State Government, Sir Oselloka Obaze, former Managing Director of Anambra Broadcasting Service, Dr Uche Nworah and host of others who all stressed the importance of reading and the virtues Chinua Achebe stood for.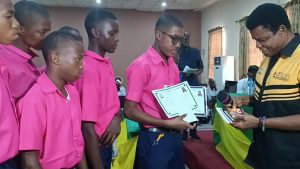 In the essay competition organized for the attending schools, Miss Favour Oluoma of Saint John of God Secondary School, Awka came first, Master Chinedu Anaga of Igwebuike Grammar School, Awka came second and Don-prince Chinecherem of Kenneth Dike Memorial Secondary School, Awka came third.
The event featured poem and book reading performances by students, cutting of cake and unveiling of the eight edition of essay anthology and poetry on Chinua Achebe.
About Author