Anambra State Governor, Prof Chukwuma Charles Soludo received in audience, today, Saturday, April 30, 2022, the Governor of Ekiti State and Chairman Nigeria Governor's Forum, Dr Kayode Fayemi at the Governor's Lodge, Amawbia
Governor Fayemi on behalf of his brother Governors of the Nigeria Governor's Forum congratulated Governor Chukwuma Charles Soludo on his assumption of office as Governor of Anambra State and member of the Forum.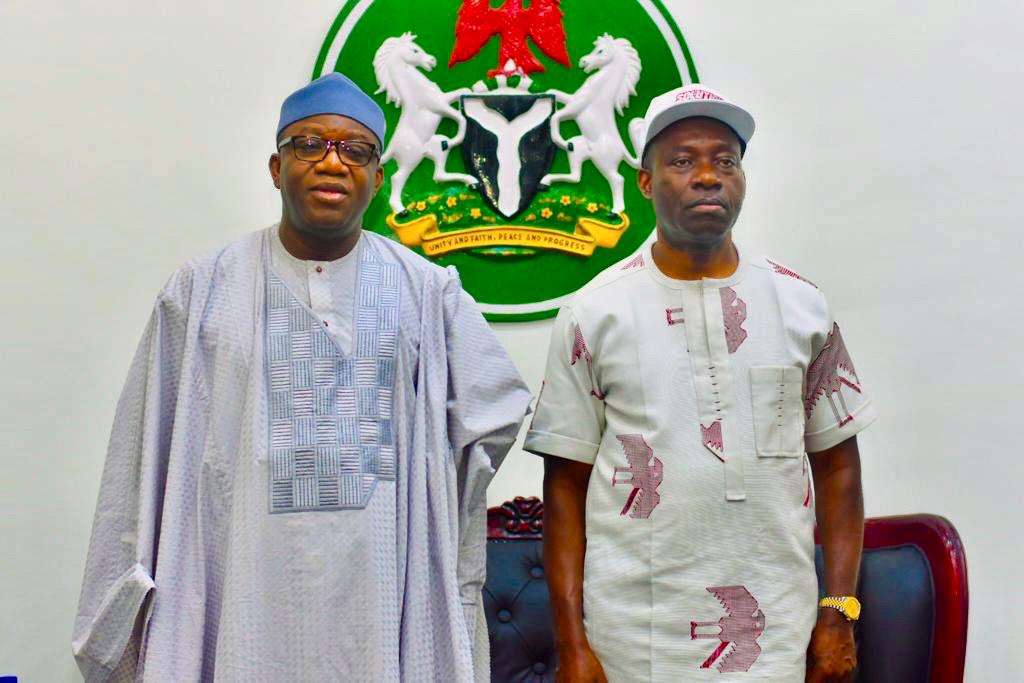 He described Governor Soludo as a valuable asset to the Nigeria Governor's Forum. He also commended him for the positive steps he has taken so far on assumption of office.
He added he has been following with keen interest activities in Anambra State embarked on by Governor Soludo.
Governor Fayemi further said Anambra has been relatively lucky with the progressive Governors who have been Governor in the State in the past. He expressed optimism that Prof Chukwuma Charles Soludo will do well for the people of Anambra State
Governor Soludo in his response said Dr Kayode Fayemi has been his friend predating their current positions as Governor.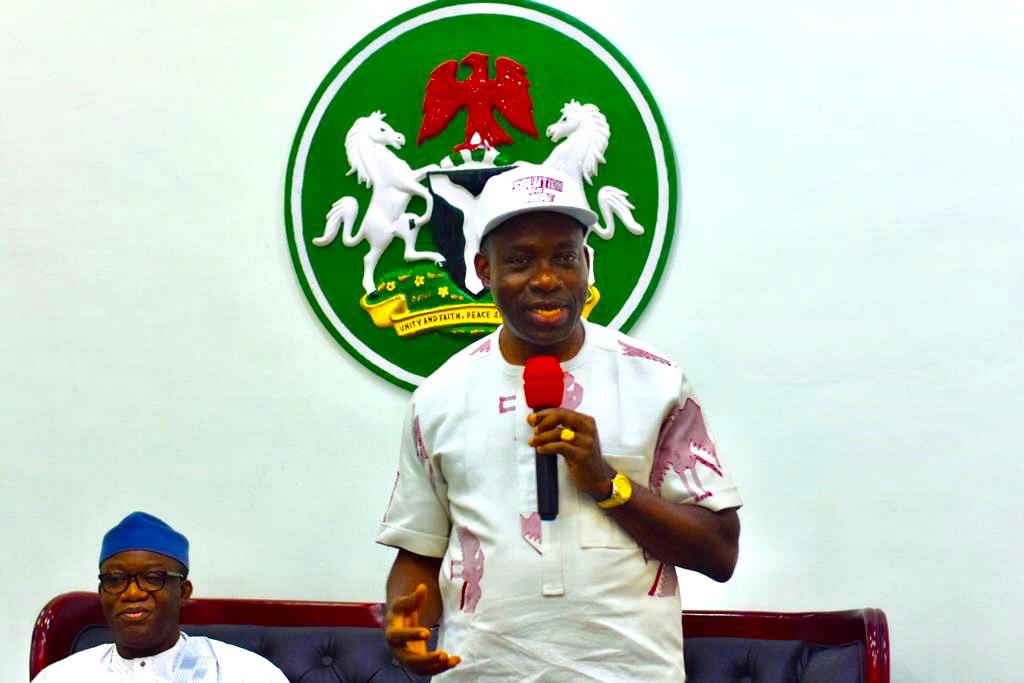 He spoke on the need for the Progressives to form coalition in moving the country forward, while also developing the human capital as the foundation for nation building
Governor Soludo also commended Dr Fayemi for his sterling leadership at the Nigeria Governor's Forum, emphasising on the need for all to work together in moving the country forward
He expressed his appreciation to the visitor for his keen interest and massive support since he came on board at the Nigeria Governor's Forum and as Anambra State Governor
Professor Soludo reiterated that Anambra and Ekiti share several similarities in common especially in the area of human capital, adding that Anambra is a commercial hub with potential to become the industrial and entertainment hub, building on the foundations of his predecessors.
On the entourage of Governor Fayemi include: Hon Chinedu Eluemuno, Hon Tolu Ibitola, Deputy Chief of Staff; Hon Yinka Oyebode, Chief Press Secretary; Hon Makinde Araoye, Special Adviser on Federal Matters
While those on his host side include; the Chief of Staff to the Governor, Mr. Ernest Ezeajughi, Commissioner for Budget and Economic Planning, Mrs Chiamaka Nnake, Hon Chinedu Nwoye (Glamour), Chief of Protocol and Deputy Chief of Staff among others
©Christian Aburime
CPS
About Author