By Blessing Uchendu
The Dr. Ikechukwu Umeh Students Career Development Initiative, DIUSCADI, in collaboration with Department of Computer Science, Nnamdi Azikiwe University, Awka, has held the fourth edition of Life-After School Career Development Seminar series.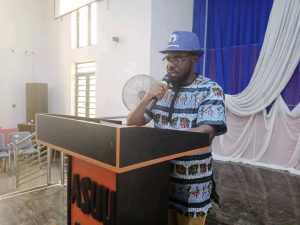 The seminar, which took place at Nnamdi Azikiwe University, Awka, had in attendance undergraduates, graduates, members of the academia and resource persons from within and outside the country.
Declaring the seminar open, the Vice Chancellor of Nnamdi Azikiwe University, Awka, Professor Charles Esimone, represented by the Deputy Vice Chancellor, Administration, Professor Joseph Ikechebelu, said that DIUSCADI programme on teaching students skills on how to handle their life after school is apt and is part of the mantra of Nnamdi Azikiwe University Project 200 to ensure that students are employable when they go into the job market.
Professor Esimone mentioned the roles that passion and determination played in helping him to achieve his life goals, adding that he sees opportunities where others see challenges, and urged them to make judicious use of their youthful age and the technological opportunities around them.
In his address, the convener of the programme, Dr Ikechukwu Umeh, explained that the initiative was to arm fresh graduates with elementary knowledge that will prepare them to embrace the next stage of life after school, and be able to achieve a successful career.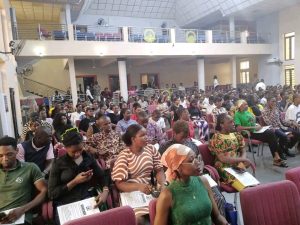 He added that the Life-After School Seminar series is also aimed at sensitizing and exposing final year students on how to begin start-ups, or kickstart the entrepreneurial potential in them, and thus prepare them on how to face and conquer the challenges in the competitive labour market.
A resource person, Comrade Okechukwu Cyril-Nwuche, who discussed the topic "Opening, Registering and Running a Business Enterprise in Nigeria", highlighted some of the things to do when starting up a business to include setting a clear vision of where you want to go, identify with your passion, discover a business ideation, acquire managerial skills, think of business location and be familiar with regulatory framework among others.
Another resource person who is the Head of Department of Library and Information Science Faculty of Education, Nnamdi Azikiwe University, Awka, Dr Florence Nwofor, taught the students basic steps to writing a competitive resumé.
The chairman of the day, Professor Jude -Kennedy Emejulu, encouraged the participants to implement what they learnt at the seminar, and strive to be the best in whatever they choose to do in life.
Some participants, Chinelo Onyemakaogadi, Chekwubechukwu Amuluonye and Ikechukwu Okoye, asked questions on grey areas of the presentations and received clarifications.
The theme of the seminar was; "Finalist Launchpad for Life after School", while the students were later divided into groups that included ICT, fashion business, confectionery, real estate business and digital marketing to have knowledge of how to run the various businesses.
About Author