My dream is for Unizik staff, students to live on campus – Esimone, Vice Chancellor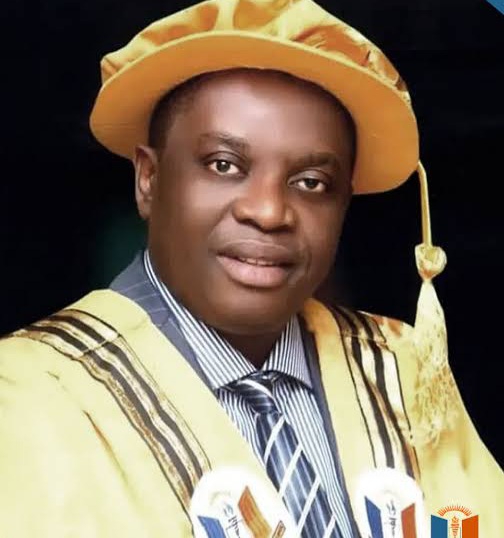 Professor Okechukwu Esimone is the Vice Chancellor of Nnamdi Azikiwe University, Awka, Anambra State, a five-year tenure he was appointed to in 2019. Esimone who has recorded substantial achievements in the first three years of his tenure, has had a sterling academic career, graduating as a pharmacist from the University of Nigeria, UNN, where he also obtained Master's and doctorate degrees in biopharmaceutics and pharmaceutical biotechnology. He is the first professor of pharmaceutical microbiology in southeastern Nigeria and has devoted his postdoctoral work to pharmaceutical research. He is a recipient of the Alexander von Humboldt Fellowship, Germany, among a long list of other academic awards and appointments. In this second and concluding part of the interview published lasted week, he sheds light on the university's other goals under his watch.

You have two years left in your tenure, what are you seeking to achieve in the remaining time?
I want to consolidate on some of the things I have done. Project 200 is a process and a movement. I want to make sure that these things are really cemented as part of the university's policy. If people are attuned to academic excellence and discipline, and they know their responsibilities in terms of community services and they look at administration at any point in time and you reform it to meet current needs, so if these things are entrenched, then we have gone a long way. These things were not in place at a point in time. In essence, I want to consolidate on them.
Secondly, I mentioned that we have a lot of things we are yet to advance on. We are a university that did not get a take off grant from the Federal Government when it was established. So, it started from a deficit position in terms of infrastructure, when you look at other federal universities that got take off grant. Take off grant means that the basic infrastructure that you need, the government would do such things for you. But we have had to do these things on our own through endowments, development levy or other means. Nevertheless, we want to advance in these things. There are a couple of structures we need in the university, such as hostels, classrooms in some places.
We need some facilities like a big, 5000-capacity auditorium, a central research laboratory. I am consolidating on some of these things. If possible, we can have a dedicated Senate building. These infrastructural changes are very important. We have undertaken to upgrade the classrooms. I have an idea about how classrooms should be, but unfortunately we don't have this standard in many Nigerian universities except in some private universities. This is what you find in places like Europe and the United States, unfortunately we don't have them in Nigeria due to paucity of funds. Notwithstanding this, I have undertaken to do model classrooms for every faculty. These classrooms will have audio-visual facilities. We have started that process everywhere. It is currently ongoing in all the 14 faculties. It is perfect and wonderful having that kind of audio-visual classrooms with commensurate sitting arrangement. I want to see how we can push further, to take it to more departments, because the learning environment should be quite conducive, to facilitate assimilation. So, I want to focus on this, and I hope I will be able to do more of this before my tenure ends. I still have a desire to have more hostels on campus. Initially, when we started, people were doing PPP arrangements. We will pursue that further so that many more hostels will be inside the campus since we do not have money to build. Then the flagship project I look forward to completing before I leave office is that this campus is not residential – the university personnel are not resident in the campus. I want to have the staff resident on campus, even if it is a little percentage.
Do you have enough land for that purpose?
Yes, we have land for that purpose. It may not be enough, but the land is commensurate and can give us up to 3000 housing units. We are looking at allowing external people to build and then recoup their money over a period of time, but the buildings will belong to the university. We are hoping to get funding for it. We have applied to different sources (National Assembly, Federal Mortgage Bank and private investors). I am pursuing the applications vigorously. We have done our paperwork and I am optimistic that our application will go through. If you have staff living on campus, it boosts their psyche and commitment. For now, we are starting with 1000 units. That is one of the major things I want to achieve. If I am able to accomplish that, I will be personally satisfied. The Dangote Foundation has also promised to give us two hostels and we are working on that.
In the course of listening to you, one thing that has come through is that the university is deeply interested in collaborations.
At the NAIP 2022 conference, you mentioned that Unizik through NAPA (National Association of Pharmacists in the Academia) collaborated on formulation of two pharmaceutical products. Please tell me more about the role the university played in the creation of those products.
UNIZIK provided the research and development base for the collaboration, particularly the human capacity for production. By the way, I was the pioneer Dean of the Faculty of Pharmaceutical Science. I came from University of Nigeria, Nsukka, UNN, to start the School of Pharmacy. We wanted the School of Pharmacy not just to be a place where you share academic knowledge. I wanted it to be a place where pharmaceutical research and development works are actively carried on. Some of the young people I personally recruited were my former students I had worked with and I knew their capacity. I recruited them and sent them for training. The import of that was that we had people who had been trained in the best laboratories abroad, equipped with skills in research and development. They had been engaged personal research and we also did combined research. With that background, the only thing we needed to do through NAPA product development was based on what we had been doing in the past. We had data and several findings we could refine to meet the needs of the market – NAIP representing the market. So what we did was to send proposals on what we could do that would be relevant to the Pharmaceutical Industry and that we would prepare a prototype of the product. That was what we did and currently still do.
Earlier, I talked about our desire to set up a central research laboratory. That kind of laboratory is what we need. For us in the academia, we do not have the funds, but NAIP can set up a reference laboratory – a research and development laboratory for quality product evaluation. We are encouraging the association to do that. About three, four or six companies can come together to set up the laboratory and benefit from the economies of scale, where they share resources. So Unizik is providing that platform and knowledge base for those products and NAIP is bringing the funding for us to explore these things. Eventually, the results will be beneficial to all of them.
Those two products have they been commercialized?
No, they have not been fully commercialized because we need to do validation. What this means is that it has to go through clinical trial. Doing validation will entail carrying out clinical trial, where the drugs will be prescribed and administered to patients. Somebody has to sponsor the validation.
The herbal drug produced by NAPA and NAIP is very effective. If you look around, people are having cold because of the bad weather. They products are are herbal trade drugs. People are not buying them because they are not being marketed. Imagine that 10 per cent of those people that attended the NAIP conference took up the drugs and began to market them, there would be huge response because there is increased adoption of herbal and alternative medicines that are efficacious and affordable by growing number of Nigerians. The clinical trial parameters will not be so stringent. Recently, I returned from Lagos and I saw a product by Shalina Company. So the Nigerian pharmaceutical industry needs to do aggressive marketing of the two drugs, especially now that there is a new spirit among Nigerians for the right things to be done. That is when operators in the Pharmaceutical Industry will get a big return on the investment made in developing the drugs.