… hails Peter Obi
The founder of Ezejiamatu foundation and Chairman Nadisco Oil and Gas ltd ,Chief Nnamdi Emechebe has congratulated the duo of Senator Patrick Ubah and Mr Paschal Agbodike on emerging victorious at the recently concluded national assembly elections in Anambra.
Senator Ifeanyi Uba who is the senator representing Anambra South senatorial District in the red chambers of the national assembly won a reelection under his relatively known YPP ,while Mr Paschal Agbodike who is the current deputy speaker of the Anambra State House of Assembly won election to represent Ihiala federal Constituency at the green chambers of the national assembly under APGA.
Chief Emechebe who made this known in a statement on Thursday, equally commended other contestants that participated in the election for their hard work and sacrifices. He called on them to join hands with the winners in moving the state forward
Emechebe reminded the duo of Senator Uba and Hon Agbodike that winning an election should not stop at the euphoria and maintained that more work need to be done to make Anambra one of the best states in the country.
Emechebe's Message reads "Hearty Congratulations to Senator Ifeanyi Uba and Hon Paschal Agbodike on winning Senate and House of Representatives election respectively in the just concluded national assembly polls in Anambra, particularly in Anambra South senatorial District and Ihiala federal Constituency.
"It was a well fought, and well deserved effort. According to Chimamanda Adichie, our revered writer , Nigeria is in a fragile State now and so,this is not the time for celebrations and tea party. I therefore enjoin you to hit the ground running immediately after inauguration because there's more work to be done to make Anambra safe and moving through your ideas and inputs. As our political leaders,you must also do everything to rally our people to support development effort of our zone at this critical period in our nation.
"As a stakeholder, I offer my full and unalloyed support to this cause".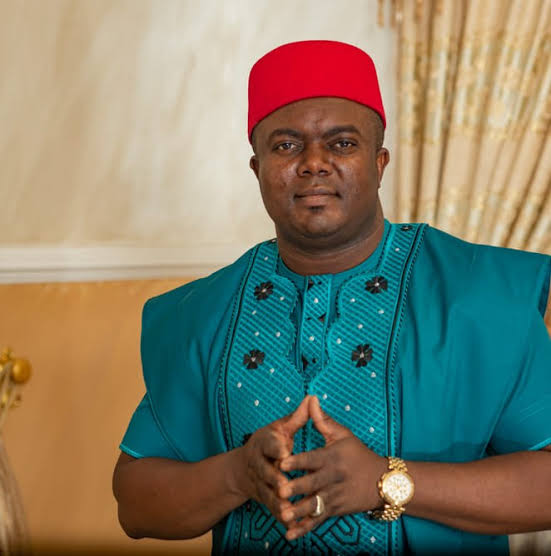 Chief Nnamdi Emechebe also congratulated ndi Igbo for coming out from far and wide to perform their civic responsibility and extolled the maturity exhibited by our people during the process of voting their preferred presidential and national assembly candidates. He stated that our comportment during the election which manifested in low violence rate in the south east stands ndi Igbo out as a highly politically enlightened people.
He commended Peter Obi for the disruptive change his candidacy has brought to Nigeria political space and prayed it is sustained by the younger generation.
He said:
"I'd like to congratulate our mentor ,Mr. Peter Obi. Ndi Igbo are proud of you! Through this election, you have once again marketed your brand as a value oriented person. Your tenacity, commitment and perseverance have created new thinking among Nigerians, especially the youth".
About Author