A year today, the Governor of Anambra State, Prof. Charles Chukwuma Soludo penned down a voluminous letter to Mr. Peter Obi which he Tagged "𝐇𝐢𝐬𝐭𝐨𝐫𝐲 𝐁𝐞𝐜𝐤𝐨𝐧𝐬 𝐀𝐧𝐝 𝐈 𝐖𝐢𝐥𝐥 𝐍𝐨𝐭 𝐁𝐞 𝐒𝐢𝐥𝐞𝐧𝐭 (𝐏𝐚𝐫𝐭 𝟏)."
In the said letter, Governor Soludo fièrcely attàcked the Presidential aspiration of Mr. Peter Obi claiming that "he can't and won't win" .
This letter came at the time when lovers of good Governance and the Obidients movement see Peter Obi as the savior and someone with the solution to Nigeria's multiple problems.
Unfortúnately, the Governor of Obi's home State cóndemned his aspiration and jettisonéd all advises from stakeholders in the entire South Eastern region of the Country.
Though the Part 2 of that letter never came, history has beckoned again today and we are observing/celebrating the one year anniversary of Soludo's demèaning letter to the Labour Party Presidential Candidate, Mr. Peter Obi.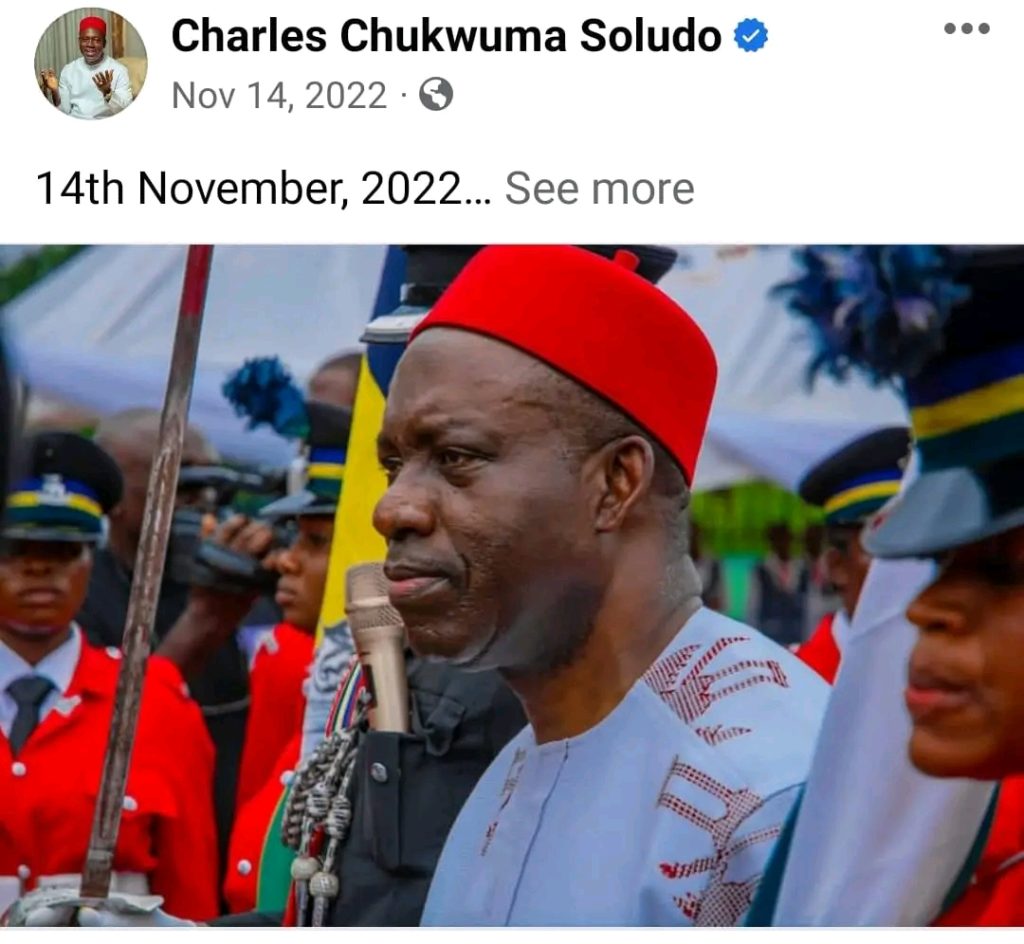 𝗦𝗼𝗺𝗲 𝗤𝘂𝗼𝘁𝗲𝘀 𝗙𝗿𝗼𝗺 𝗧𝗵𝗲 𝗟𝗲𝘁𝘁𝗲𝗿 ;
"Let's be clear: Peter Obi knows that he can't and won't win. He knows the game he is playing, and we know too; and he knows that we know,"
"The game he is playing is the main reason he didn't return to APGA. The brutal truth (and some will say, God forbid) is that there are two persons/parties seriously contesting for president: the rest is exciting drama"
"That is from my heart, but I also told him that my head and facts on the ground led me to know that it's probability is next to zero (what I cannot say before you, I won't say behind you).
"So I already told him my opinion. Indeed, there is no credible pathway for him near the first two positions, and if care is not taken, he won't even near the third position."
About Author