Rapist Arrested For Molesting 10-Year-Old Minor In Anambra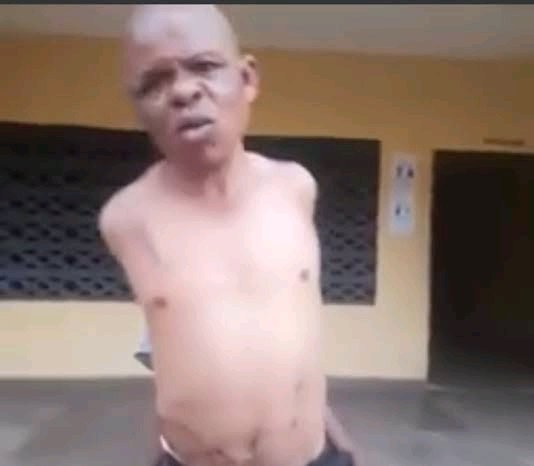 According to reports a suspect, identified as Chidi Obieze, 57 years of age was apprehended and taken into custody on Wednesday 31st August, 2022 after having unlawful s£xual int€rcourse with a minor, precisely 10- year- old, ANAMBRA PEOPLE reports.
The middle- aged culprit, who claimed to be from Egbema Ozubulu in the Ekwusigo Local Government Area LGA of Anambra state, was apprehended in the neighboring community of Oraifite for having a pattern of defiling underaged girls.
He admitted his randy behaviour in a video-taped confession, saying that he has been involved in the act of molesting and s£xually assaulting young girls for more than ten years till date.
As a matter of fact,the accused, who was previously apprehended and restrained by Oraifite adolescents, pleaded for forgiveness , pledging that he was willing to desist from the activity in question if he were granted freedom.
On the other hand, in a trending live footage on social media, Obieze said, " I also like grown up women, but my best are little girls. I have been doing this for about 10 years now".
When interrogated about what he was actually doing with the above- mentioned victim, he said, " I was only romancing her when I was caught. I was romancing her with my private part".
Moreover, in the meantime, news reporters have not been able to discover what became of the man after the incident because he was caught by youths of the community who could probably do anything they want with him as punishment for his deeds.
Furthermore, as of the time that this news got to the media, the state police command' s spokesperson, Deputy Superintendent of Police, DSP Toochukwu Ikenga, could not be reached through his official line, therefore all attempts to inquire whether or not the suspect has been transferred to appropriate security authorities were unsuccessful.