Soludo Targets N7.2bn from Anambra Tricycle Operators in Anambra State Annually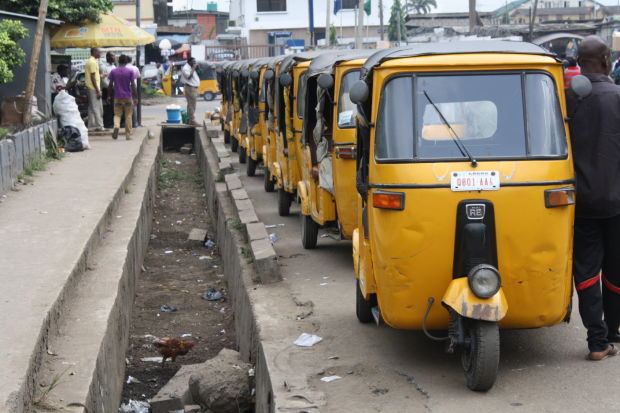 The administration of Governor Charles Soludo is targeting generating N7.2 billion from the tricycle operators in Anambra state annually, ANAMBRA PEOPLE reports.
Over 40,000 tricycle riders operate in the state and each is expected to N15,000 to the government monthly.
While tasking the commercial tricyclists, Soludo disclosed that the state economy was not healthy to enable him carry out his plans of turning Anambra into a smart city.
According to him, since February, NNPC has not remitted any money into the federation Account and the state is affected.
Soludo assured members of the Tricycle Operators Association of nigeria (TOAN) in the state of adequate protection and safety, noting that the days of intimidation, harassment, touting and multiple taxations by miscreants were over.
ANAMBRA PEOPLE learnt that an enforcement and monitoring team will soon begin work to ensure compliance with the government order on the payment of the stipulated revenues.
Already, about 15, 000 out of the estimated 40, 000 membership of the association drawn from across the 21 local government areas have been registered while others have indicated readiness to register in line with the directive of the government.
The state government in collaboration with leadership and members of TOAN, had at the weekend, assured the tricycle operators of guaranteed security, improved welfare and construction and rehabilitation of all the bad portions of roads with the capital town and other areas.
Meanwhile, the members of the tricycle operators have expressed willingness to embrace the options provided by the state government but urged the Prof. Charles Soludo to give its tax policy a human face in view of their strong support base for the governor when he was campaigning for election and the prevailing harsh economic realities in the country.
According to them, the burden of payment of the stipulated revenue would be heavy on them due to other personal challenges such as payment of house rents, children's school fees, maintenance of their tricycles, increased per litre of petrol, keeping to term of agreement with owners of some of the tricycles who are on hired purchase arrangements and others.
They said that they are hoping for further negotiations with a view to scaling down the revenue in order to better their lots.
Special Adviser (SA) to Governor Soludo on Internally Generated Revenue (IGR), Mr. Isaac Okoro, said the governor embarked on key reforms to change the past narrative of multiple taxations as it affects payment of revenue.