Anambra Hosts Nigeria Youth Conference, Debate Tournament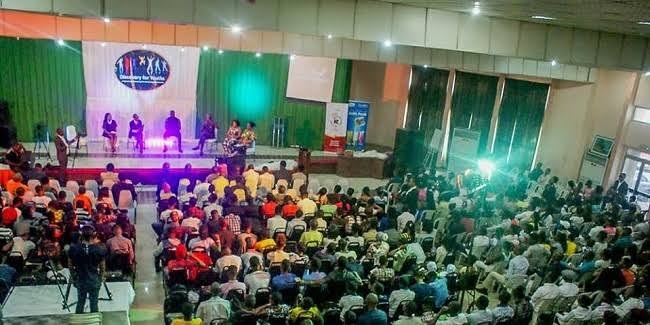 All is set for the first Nigeria Youth Conference and Debate Tournament holding in Awka, Anambra state.
The event which is sponsored by the Southern and Middle Belt Alliance (SaMBA) is themed "Towards Increased Youth Participation in Politics" with the debate tournament centered on "Rotational Presidency and Nigeria's Democracy".
At the foundation of the theme is SaMBA's aimed at grooming the Nigerian Youth on what ideal political values are that result into good governance.
The Debate Championship will begin today with the preliminary rounds, with over one hundred (100) students competing to proffer their opinions on national issues at the final stages. Currently, over fifteen (15) tertiary institutions and youth groups drawn from the South East, South West, South South and Middle Belt are in attendance.
Speaking to newsmen today, one of the organisers; Beatrice Okocha emphasized the need for more politically minded intellectual exercises to be conducted for youths.
According to her, the debate tournament utilises a method that encourages youths to widen the scope of their knowledge and for speakers to gain the skills for preparing to defend whatever position they are given.
"One thing you will notice in this debate competition is that we do not give the speakers the topic before the day of the competition. We only give them the theme and encourage them to read anything and everything about the theme. As a youth, these are issues you should be conversant with and the debate will reward such intellectual exercise".
The debate tournament will hold for three days, to climax with a conference and the award ceremony holding on the last day.
The conference is expected to be attended by well known politicians, media personnel, representatives of youth organisations and student bodies.