Anambra Airport: Runway Lights Unserviceable- Report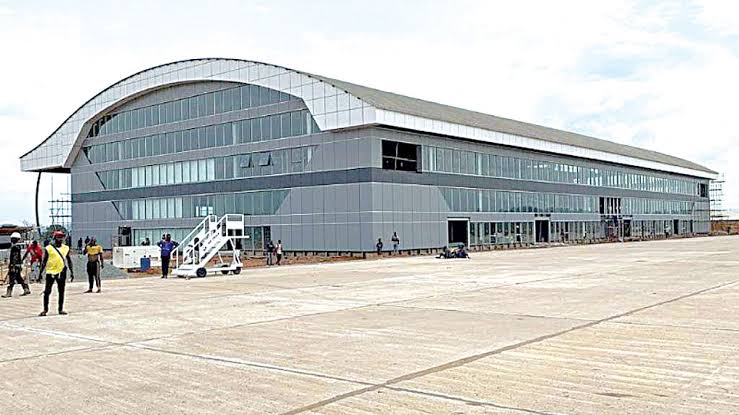 Barely six months after the inauguration of the newly-built $2 billion Anambra international cargo/passenger airport, the airfield has joined the list of airports with unserviceable runway lights, ANAMBRA PEOPLE reports.
Investigations show that the lights at the Anambra airport are currently unserviceable making it impossible for airlines to land and take off anytime from 6pm.
Passengers onboard Air Peace airline, P47336, were on Saturday, April 30, allegedly returned to Lagos 15 minutes to landing at the Anambra airport located at Umueri in Anambra East local government area.
The air return was said to be due to the darkness that engulfed the airport.
According to the pilot, the runway was dark at 6pm, thereby making it unsafe for the aircraft to land.
A source at Air Peace who confirmed the development said its aircraft could not land at the Anambra State airport because the runway lights were not serviceable at the time. The aircraft had to make air return to Lagos and rescheduled to a morning flight.
Recall that ANAMBRA PEOPLE had earlier reported the grounding of flight operations as result of the runway light issues which made over 100 passengers to be stranded at the new airport on Saturday.