Anambra State Commissioner for Local Government and Chieftaincy Affairs, Mr Tony-Collins Nwabunwanne says the present government led by Professor Chukwuma Soludo is committed to maintaining peace in all the communities across the State, ANAMBRA PEOPLE reports.
Mr Nwabunwanne stated this while interacting with community leaders of Agulu in Anaocha Local Government Area, at the Government House, Awka.
While making peace for the town union leadership of the Agulu community, the Commissioner made it clear that the Soludo led administration wants community leaders to play an active role in resolving the communal leadership crisis which is necessary for achieving peace and harmony in the State.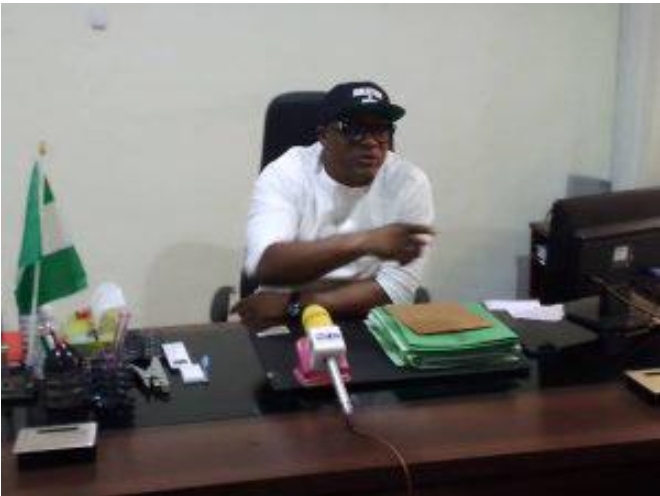 He said that Professor Soludo's administration has come to offer solutions to the people of the state and by extension will reconcile all leadership issues rocking communities.
While issuing a letter to Chief Oliver Afamefuna authenticating him as the President-General of Agulu community, the Commissioner thanked the leadership and stakeholders of the town for coming together to reconcile to ensure that long lasting peace manifests in the community, and urged them to give maximum support to the traditional ruler and the new town union leadership.
The traditional ruler of Agulu community, Igwe Innocent Obodoakor said he was happy that peace has returned to the community while thanking the Commissioner for making it achievable.
The President-General of the community, Chief Afamefuna, thanked the state government for recognizing him as the President-General, assuring to carry everyone along in the scheme of things to achieve sustainable peace and progress, while the immediate past Caretaker President-General, Sir Onyebuchi Okpala promised to support the new leadership.
Other stakeholders in the community, including, Chief Dan Ogbuefi, Sir Paulinus Anagboso and Chief Ben Obi thanked the State government for fostering justice and fair play, promising to support the community's leadership for development and progress.
©EMMANUEL CHIGBATA