14 Most Respected Medical Doctors from Anambra State
Anambra is an A-list state in terms of human resources. Today, it is ranked as the state with the highest number of academia in Nigeria. Apart from Anambra intellectuals who are making waves in Nigeria, a great number of our intellectuals are doing very well abroad in law, medicine, engineering and the academia. ANAMBRA PEOPLE conducted a research about the most successful and respected medical doctors from the state both within the country and in diaspora. These are our findings;
GODWIN MADUKA: Godwin Maduka is a Nigerian-American doctor, businessman and the founder of Las Vegas Pain Institute and Medical Center. He is one of the most popular philanthropists in Anambra State and Nigeria as a whole. He has over the years, invested over $20 million in various community development projects in Umuchukwu. Asides from the 17-floor multiplex medical research centre he built in Umuchukwu, Maduka has also built houses for the poor, schools, churches and even more in Anambra State.
PROF M.A.C AGHAJI: Specializes in Adult and Pediatric Heart Surgery, Thoracic Surgery, Liver Surgery, Kidney Transplantation and Nuclear Medicine, Prof. Aghaji has served at various capacities locally and internationally. Fellow of the Academy of Science, he is the immediate past  President of Nigeria Cardiac Society and Fellow of the Royal Colleges of Surgeons of England, Glasgow and Edinburgh by examination. He is one of the most celebrated cardiologists in Africa. In the area of esophageal obstructions, Professor Aghaji has pioneered the art of esophageal transplants both in adults and children, the first to successfully replace the Mitral Valve with Mechanical Heart Valve (1986) in Nigeria (the patient lived for 27 years after) and the first to successfully replace the Aortic Valve with Mechanical Heart Valve (1987) in Nigeria.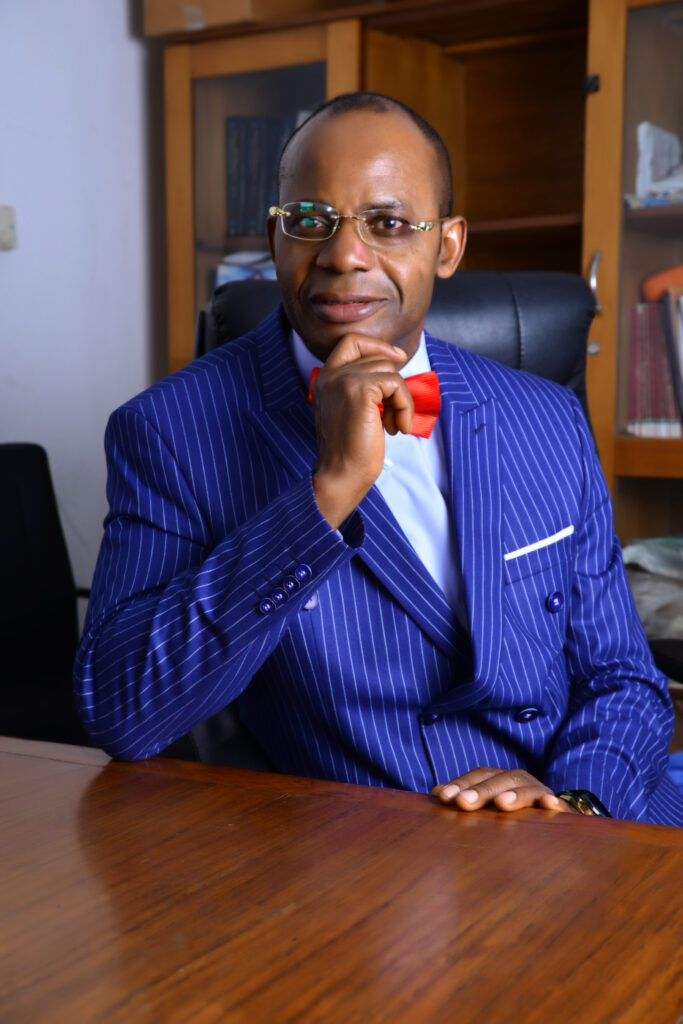 DR BENNET OMALU: is a Nigerian American physician, neuropathologist, and forensic pathologist, highly acclaimed for conducting pioneering research on CTE (chronic traumatic encephalopathy) and publishing a paper on his groundbreaking investigation. Though CTE had earlier been traced in athletes and pugilists, Omalu diagnosed the condition for the first time in gridiron (popularly called American football) players. The breakthrough happened while he was employed as a neuropathologist in the coroner's office at Allegheny County, Pennsylvania. Bennet Omalu was only 16 when he qualified as a medical school (affiliated to University of Nigeria) undergraduate. He practiced as a physician for three years following his completion of an internship and soon after migrated to the US to complete a fellowship in epidemiology at University of Washington, Seattle.
DR. AZUBEZE ADOGU: Beze A. Adogu, MD, PhD, FACP, is a nephrology specialist in Athens, GA and has been practising for over 28 years. He is board-certified in Internal Medicine, Kidney Diseases and Hypertension. In recognition of his contributions to the study of kidney diseases, he was elected Fellow of the American College of Physicians, only the second MD to be honoured from Athens since 1953. He is the author of the best-selling comprehensive manual on kidney diseases, "Pocket Nephrology".
PROF FERDINAND OFODILE: is a board-certified plastic surgeon. He is a Clinical Professor Emeritus and Special Lecturer in Surgery, Columbia University, New York. He has been practicing plastic surgery for more than twenty years. He is a Fellow of the American College of Surgeons (FACS), and a Fellow of the American Association of Plastic Surgeons. He is also board certified in general surgery. He designed a Nasal Implant for rhinoplasty in Blacks and Hispanics named the "Ofodile Nasal Implant" and marketed by Surgiform Technology Inc, USA. He published the anatomic/morphologic classification of Black noses, known as the "Ofodile Classification".
PROF FRANCIS AKPUAKA: An accomplished surgeon, lecturer and administrator Prof. F.C Akpuaka is an intellectual heavy-weight and a Medical super heavy-weight. He has a double professorial chair as a professor of Plastic/Reconstructive surgery and also as a professor of Anatomy. Prof. F.C Akpuaka rose to international stardom and climbed to the peak of Medical plastic surgery when he discovered and pioneered what the world of plastic surgery has dubbed "Akpuaka" technique which left the medical world astounded and applauding. Prof. Akpuaka has through his Medical miracle baby the Akpuaka technique become an international standard and reference.
PROF BENJAMIN OZUMBA: Benjamin Chukwuma Ozumba is a Professor/Consultant in the Department of Obstetrics and Gynecology in the Faculty of Medical Sciences, University of Nigeria, Nsukka.  His research areas include: Gynecology, Oncology, Abortion/Reproductive health and Maternal and Fetal Medicine. Aside his basic training in obstetrics and gynaecology, Prof Ozumba has over 10 fellowships, seven certified courses, three professional qualifications, six postgraduate qualifications, six learned societies, four scholarships, seven administrative positions, chairmanship of four standard committees in the college of medicine, member of 31 standard professional committees and boards, a 2008 inaugural lecturer of UNN, six invited lectures, and over 25 conference presentations. He became a professor in his fifth year as an academia, beating the 10 year benchmark for attainment of professorship. He was inducted recently as one of the Foundational Fellows, Nigerian Academy of Medicine.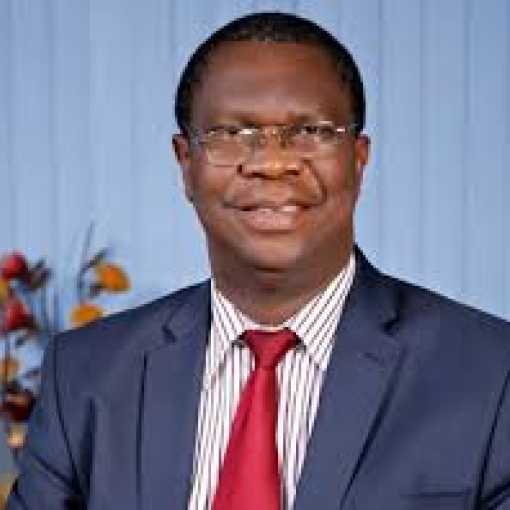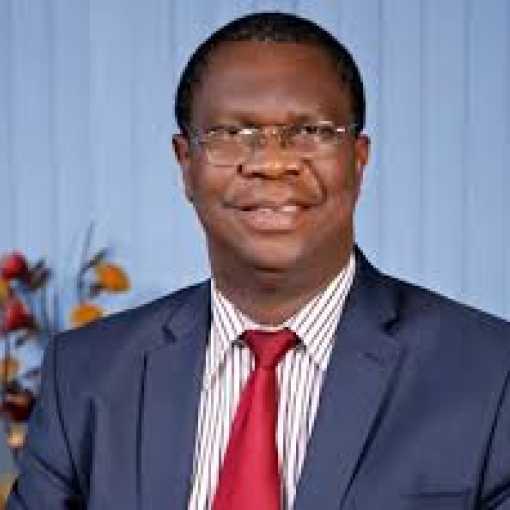 PROF IFEOMA EGBUONU: worked at UNTH Enugu 1972-1975 and transferred to the then Anambra state Ministry of Health. She had her residency training at UCH Ibadan 1976-1979 and Royal Hospital for Sick Children Edinburgh 1982-1983. She obtained the fellowship of the National Postgraduate Medical College in Paediatrics in 1984 and the fellowship of the West African College of Physicians in 1986. She contributed qualitatively to the promotion of Child Life and Health in Nigeria and has been into consultancies for UNICEF (Nigeria, Ghana, Liberia), WHO, Ministries of Health at Federal, State and Local Government levels in the health zones of Nigeria. Prof. Egbuonu is the former president of Paediatric Association of Nigeria (PAN) and the first female president, West African College of Physicians in Liberia. In February, 2020, she was inducted as one of the Foundational Fellows, Nigerian Academy of Medicine.
DR. PROSPER IGBOELI: is the Founder and Director of M&M Hospital in Abuja and Aba, Nigeria. He established the first In Vitro Fertilization ( IVF ) Center in Eastern Nigeria. Igboeli MD received his BS (Biology) degree from Utica College of Syracuse University with highest honors (First Class) in 1974 and was the salutatorian of his graduating class. He graduated from the College of Medicine, State University of New York Upstate Medical Center in Syracuse in 1977. He is Board certified in Obstetrics and Gynecology. His area of specialization is Infertility and Assisted Conception. Dr. Igboeli is pioneering the first Stem Cell Center in Africa. He is the former president, Nigeria Medical Association.
PROF OKECHUKWU OBIORA MBONU: Professor Mbonu holds an MB(Lond), FRCS (Ed), FRCS(C), FWACS, FISS and is a 1965 Honours graduate of University College, Ibadan and Commonwealth Scholar in the University of Liverpool, England where he obtained his Fellowship in General Surgery. He followed this residency training in Urology at the University of Ottawa, Canada. He has had extensive administrative exposure as Chairman, MAC- UNTH – Enugu and pioneer Chief Medical Director – Nnamdi Azikiwe University Teaching Hospital, Nnewi. He has served in many national and international Committees abd was appointed Emeritus Professor of Surgery, Nnamdi Azikiwe University 2011.
PROF CHUKA NWOKOLO: Prof. Chuka Nwokolo, CBE, is the UK's representative on the European Board of Gastroenterology and he is currently working as a consultant Gastroenterologist at University Hospitals Coventry and Warwickshire and an honorary professor of gastroenterology at Warwick Medical School. He also excels in the field of research and has more than 170 scientific papers. He was awarded the CBE in honour of his services to the NHS and medical research.
DR. OKADIGWE: Dr. Chukwuma Okadigwe is a general surgeon in Brooklyn, New York. He received his medical degree from University of Colorado School of Medicine and has been in practice for more than 20 years. Dr. Okadigwe completed a residency at Kings Co-SUNY Med Centre. He currently practices at CHUKUMA OKADIGWE, MD.
DR. JONATHAN NWILO: Dr. Jonathan Nwilo is an internationally acclaimed cardio thoracic surgeon based in America. He is a diplomate of the American Board of Surgery, American Board of Thoracic Surgery and Royal College of Surgeons, Canada. He is a founding member and an official of the Pan African Society of Cardiothoracic Surgeons and is among the top 5 cardio thoracic surgeons in the world.
DR. EDWIN OZUMBA: Edwin Ozumba has extensive postgraduate experience in obstetrics and gynaecology spanning over 27 years, gained through working in some of the U.K.'s largest Obstetrics and Gynaecology Departments in Southampton, Portsmouth and Liverpool, and also in Auckland, New Zealand. He has ongoing special interest in colposcopy, cervical pathology and management of female genital tract precancer disorders, advanced vaginal hysterectomy techniques, management of the abnormal obstetric lie/presentation, and clinical audit.