Godwin Ubaka Okeke (Guo transport Founder ) Net worth, Biography, Cars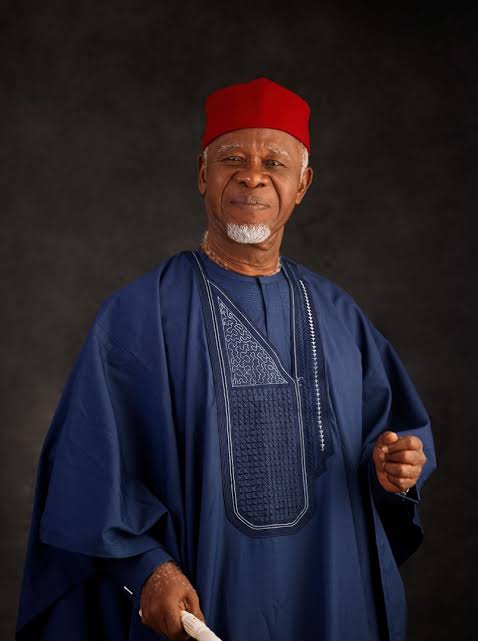 Sir (Dr.) Godwin Ubaka Okeke, popularly known as GUO was born on the first working day of the week, Monday, 6th June 1949 at Iyi-Enu Hospital, Ogidi, Onitsha. He is the sixth of eight children of his parents made up of seven males and one female.
His father, Chief Joseph Ikeokwu Okeke who started out as a carpenter ended up as a textile merchant in the sixties with branches at Main Market and on Bright Street, Onitsha. He was President of Adazi-Ani Town Union from 1942 to 1975; President, Men's Fellowship of St. Jude's Anglican Church, Adazi-Ani, home and abroad; Treasurer of the church and member, Parochial Church Committee until his death in 1979.
His mother, Madam Christiana Nwaoye Okeke (nee Ezenwa) Ocheze. She was a merchant of wholesale foodstuff with stalls at Ose and Onitsha Main Market. She also supplied foodstuff to secondary schools in Onitsha, Nnewi and Oba. She started the women's town group meeting of Adazi-Ani and was head of the Onitsha branch.
Education
GUO started his primary education in 1955, aged 6 at Central School, Onitsha. He had his secondary education at Community Grammar School, Nnobi in 1963. In 1966, he attended "Man O' War" training in readiness for becoming a prefect. The training is akin to Leadership training or National Youth Service. This course prepared him for surviving the Nigerian Civil war and navigating the turbulent waters of business.
Whilst in school, he was the goalkeeper of the school football team and participated in long-distance race competitions of the province held in Onitsha.
Family
During the time that GUO's father was the President of Adazi-Ani Town Union, his bosom friend, Sir F. C. Ozoh was the Secretary. The cordial relationship made him advise the young Godwin to marry Sir Ozoh's daughter, Patricia. In 1976, GUO got married to his heartthrob, now Lady (Dr.) Patricia Obiageli Okeke (nee Ozoh) of Umuru, Adazi-Ani. Lady Okeke is a retired civil servant and currently the Proprietress and Principal of Supreme Knowledge Schools, Nkpor, Onitsha providing quality education from Creche to Secondary School.
The marriage is gradually creating a community with six boys with their wives, two daughters with their husbands and twenty-four grandchildren at the time of writing this – they may increase by the time this is being presented.
Business Life
The day after the Nigerian Civil War ended on 15th January 1970, GUO with some of his brothers trekked a distance of about 12 km from Adazi-Ani to Nnewi and came home safely. This was a confirmation that the Civil War has ended. The day after, he told his parents that he will be going to Onitsha and they willingly released their Peugeot 404 saloon car to him. He travelled to Onitsha and visited their parents' properties which were all intact.
From there, he went to Fegge (a district in Onitsha) where people were busy carrying out trade. On his way back to the car to return to Adazi-Ani, passengers were milling around the car, asking if he was going to Enugu. He picked eight (8) passengers and conveyed them to Ogbete in Enugu, charging Nigerians £1.00 each which was extremely scarce. Immediately the passengers alighted, and those going to Onitsha rushed to his car and he carried eight (8) passengers back to Onitsha at the same price of £1.00 each.
At Onitsha again, people wanted him to go back to Enugu but he refused because it was late in the night. By the time he returned to Adazi-Ani, his mother was extremely anxious that she was in tears thinking that something untoward may have happened to him signifying that the war may not have really ended.
In view of what transpired on 16th January 1970, the day after, GUO arrived Onitsha from Adazi-Ani as early as 5 am to resume conveying passengers between Onitsha and Enugu as vehicles were scarce. He was doing several trips daily which signalled the foray into the transport business. Whilst consolidating the transport business, he combined it with trading which he has been doing during weekends from school helping his parents at the various markets.
In the course of running the transport and trading businesses, the Federal Government announced that all Biafran currency should be deposited in banks. He went to the bank to make enquiries on the modalities of the pronouncement and found out that irrespective of the amount of money deposited, a uniform receipt was issued. Therefore, he suggested to the family that they should split whatever amount they have and take it to the bank separately. This is to increase the number of receipts that will be issued. This idea helped the family as each member of the family had receipts in their respective names.
On redemption of the receipts issued earlier, the Federal Government paid £20.00 for each receipt. With these proceeds therefrom, he started a poultry farm with his parents at Adazi-Ani complemented by a shop for merchandise that operated from Ogbete, Enugu.
Godwin Ubaka Okeke is the founder of GUO Transport Company Ltd, Founded in 1980, G.U.O whose full meaning "Godwin Ubaka Okeke" is a household name in the transportation industry and one of the largest providers of intercity and interstate transportation, serving more than 200 destinations across Nigeria and West Africa with a modern, environmentally friendly fleet, also has interests in commerce, hospitality, banking, manufacturing, education, real estate and its flagship which is transportation. The G.U.O group was born as a trading company in Onitsha and today is one of the most visible brands in Nigeria from Anambra. Based in Lagos, the company has around 55 bus terminals across the country.
The catchphrase of GUO is "INTEGRITY, HARDWORK AND THE GRACE OF GOD"
Godwin Ubaka Okeke Net worth
Chief Dr. (Sir) Godwin is a wealthy man, Vanguard once report how he offered N1bn to his abductors who requested 100m for his release, Sir Godwin is also one of the richest men in Anambra with an estimated net worth of $3.7 billion.
Godwin Ubaka Okeke Cars
Sir Godwin is believed to own a fleet of cars in his garage, He was spotted with Lexus LX 470, Rolls Royce and one Toyota Hilux during his daughter's marriage in 2021.
Lexus LX 570 already have great love among Nigeria billionaires, Sir GUO have at least two of these rides as his personal car, This LX has a lot of standard safety features and a quality interior. It is rated high for its reliability but the only issue is its engine performance which is quite low. It is also very difficult to handle and can be frustrating at times. The infotainment system is a no-go area because it is strenuous and cumbersome.
Notable Milestones
1971 – supplier of eggs to University of Nigeria, Enugu campus.
1972 – Deployed Volkswagen Combi bus which was the only brand of passenger vehicle then used to ply the Onitsha to Lagos route.
1975 – Deployed two 911 trucks at N9,900 each for haulage of cargo.
1981 – Deployment of luxury buses.
It is worthy of note that the tenure of the Sole Administrator of the then East Central State, Chief Ukpabi Asika laid a foundation for business in Onitsha. This started in 1971 with the re-construction of the Ochanja market which relocated businesses from Fegge. Then, in 1974, the Main Market was rebuilt which moved businesses from Ochanja. These initiatives provided the impetus for development and rapid expansion.
Current Positions
Chairman, Board of Directors, G. U. OKEKE & SONS LTD
Chairman, Board of Directors, G. U. OKEKE TRANSPORT SERVICES COMPANY LTD
Chairman, Board of Directors, ANAMMCO LTD
Chairman, Board of Directors, VARAMAN INDUSTRIES LTD
Member, Board of Directors, BOHJSONS LTD
Chairman, Board of Trustees Godwin & Patricia Okeke Foundation
Member, Anambra State Security Advisory Council
Awards, Titles and Decorations
Honorary Doctorate Degree, Doctor of Business Administration (D.BA) from Nnamdi Azikiwe University, 2008
Member of the Order of the Niger (M.O.N.), 2007
Knighted by the Diocese on the Niger (Anglican Communion)
Admitted into the Order of Gideon on the Niger
Certificate of Honour from the University of Nigeria, Nsukka, 1999
Life Vice President Onitsha Chamber of Commerce, 2001-till date
At St. Jude's Anglican Church, Adazi-Ani.
Pillar
Member, Parochial Church Council
Treasurer for ten years
Chairman of Harvest Committee for four years
Member in 1991 and Vice-Chairman, 2008 to 2012 of Anambra State Trust Fund.
President, Anambra State Market Amalgamated Traders Association (ASMATA), 1988 to 1991.
President-General, Onitsha Main Market Amalgamated Traders Association (OMATA), 1991 to 1993.
Member of Onitsha Sports Club – a member of Board of Trustees and President for six years and avid tennis player.
Onwa Anaocha Local Government and Adazi-Ani.
Agunecheibe of Amandugba, Imo State.
Babalaje of Otto and Lagos Mainland.
Philanthropy
Contribution to education:
Scholarships to students in all tiers of education.
English language department building which was converted to the Chinese language department at Nnamdi Azikiwe University, Awka.
Three-storey building accommodating 400 students at Paul's University, Awka.
Patron, Anambra Blind Students Association
Patron, Central School for the Deaf and Dumb. As patrons, blind students travel free to any part of Nigeria on GUO vehicles.
Financial support for start-up businesses.
Support entrepreneurship through mentoring.