Why Anambra stands tall among S'East states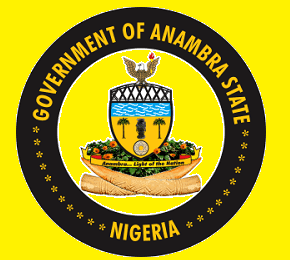 The Igbo race is known to be a unique ethnic group in Nigeria. This knowledge exists in the North, South, West and even the East, where Igbos are in situ.Both the learned and the partly learned know this. For instance, some crop of Nigerian comedians who have been privileged to mount centre stages in public shows, have, in one way or the other, entertained their audience with jokes cracked on the Igbo life-style.
One element of the Igbo life-style which they have always alluded to, is the fact that ndi Igbo are creative; that if you go to any community or locality where you migrate to for survival or success and you could not find an Igbo there, you had better change location because life would surely be difficult there. This is because the person to teach you 'way' is not there. Not only this, ndi Igbo are known to be resilient. If you compress an average Igbo man, under a draconian situation, he would surely decompress in a marveling circumstance.
There are other hallmarks of ndi Igbo which other Nigerians have also come to terms with. They include creating something out of little or nothing, boldness, self-reliance and enterprising.
Igbos are also known to be highly ideological, especially when it comes to do with business or commerce. They are highly philosophical which makes them to always reduce words and beliefs to proverbs; all in tandem with what the late Professor Chinua Achebe (the literary writer) said, that proverbs are the oil with which words are eaten.
But then, in all this, there is a mirror through which the rest of Nigerians view the entire Igbos. This mirror, undoubtedly, remains Anambra State. The reason to state it this way is quite obvious in the light of evidence on ground. The evidence is too formal because, Nigerians, especially elites and writers have confessed thus in both national and international lime-light. For instance, a popular columnist, who occurs to be an official columnist of the Vanguard Newspaper, DonuKogbara, recently stated in her article (in commentary over Governor Soludo as Anambra governor-elect then) that Anambra State stands tallest among the five South-east states.
The reason the writer stated this in the national journal, is not far-fetched. Anambra State is highly endowed with some distinct features, in both South-east in particular, and Nigeria in general. First, Anambra State still retains the name of the old state where the entire Enugu and Ebonyi States of the present were inclusive. The land mass was too expansive and thus, the name, Anambra in the eyes of those who knew the old state, is still tick.
Anambra State parades and boasts of the high profile individuals, which Nigeria as a country, cannot do without. These personalities span across various fields of human endeavour namely; economy, politics, academia, commerce, industry, technology, art and so on. In fact, they are the big names in Nigeria and Nigerians revere them highly. They have also received both encomiums and accolades, across the globe.
It's not all and not done yet. Anambra state has another distinct hallmark. It might interest all to know that of all the five South-east states, it is only in Anambra we can find three out-standing, big and well-developed cities namely, Awka, Onitsha and Nnewi. In the other states of the region, this is not so. For, they only have state capital each, with only the state capital being formidable and tick in development; just that Abia State parades Umuahia and Aba, as two full-blown cities only. Even the city-towns that the other states can boast of, Anambra can as well boast of such.
National light
About Author