Christmas: Anambra State International Cargo And Passenger Airport In Full Swing Of Activities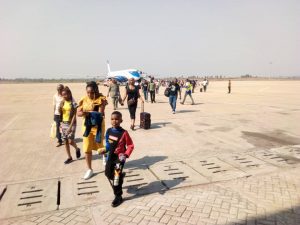 Anambra State International Cargo and Passenger Airport has started witnessing full activities for the Christmas celebrations as both the arrival and departure halls of the airport were filled with passengers when ABS visited.
ABS equally noticed the arrival of United Nigeria flight from Lagos and Air Peace flight from Abuja.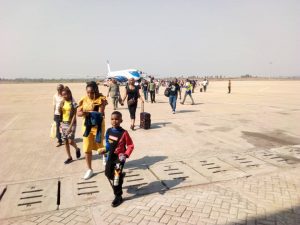 Some of the passengers who came in for Christmas, Mr. Martin Ogudeme from Nnewi, said that it was his first time of coming in through Anambra Airport and expressed joy that Anambra is actually making progress while Dr. Uchenna Dike who came in from the United States of American, said that it is good to fly into the state, describing it as a great improvement, while Mrs. Nkiru Okonkwo and Patience who also came in from the United States expressed excitement for coming home through the Anambra Airport.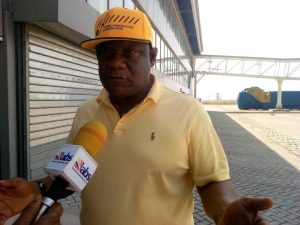 Speaking to the ABS, the Managing Director, Anambra International Cargo and Passenger Airport, Mr. Martin Nwafor said that a good number of flights have been coming in before the season, but at the heart of the season, they planned with the Airlines to increase the number of flights and disclosed that Air Peace which is the major airline in the airport comes in seven to eight times a day while United Nigeria also increased their flights.
Mr. Nwafor said that they sometimes have visibility challenges but their equipment takes care of it and wished Ndi Anambra a Merry Christmas.