Arthur Eze Reveals Why The Igbos Should Form An Alliance With Atiku Abubakar.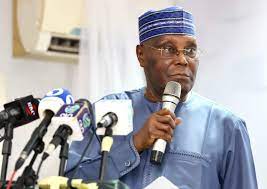 It is no longer news that famous Anambra-born billionaire business magnate Arthur Eze has revealed he will not support Labor presidential candidate Peter Obi, despite being from the state.
It should be recalled that Arthur Eze's comments drew mixed reactions from Nigerians.
It seems that Arthur has decided not to support Obi. This follows remarks he made just over the weekend during a visit to the Presidential Campaign Council CEO, Atiku/Okowa, in Anambra, Professor Obiora Okonkwo.
Speaking at the event, Eze said the Igbos could not achieve anything tangible without forming an alliance. He said the alliance has always been active. He says that Igbo can form an alliance through Atiku Abubakar so that power will come to the southeast.
"To bargain for a Nigerian president of south-east origin, we must maintain that partnership through Atiku; we must maintain our partnership with the north through Atiku for power to come to Igboland," he said.