Lady released from Onitsha prison after she was arrested last December over false claims she stole a towel (video)
Chiamaka Okwuegbunam, a 21-year-old woman, has been released from prison five months after being imprisoned on spurious charges of towel theft, ANAMBRA PEOPLE reports.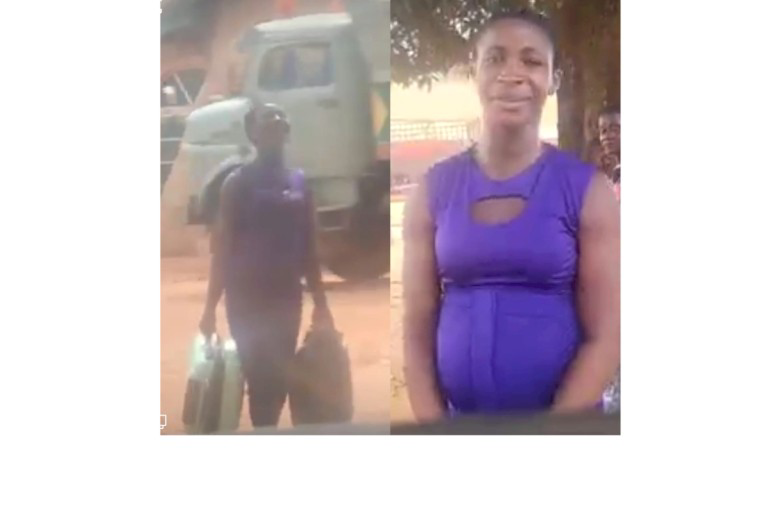 Harrison Gwamnishu, an activist, learned about her detention and assisted in securing her freedom.
Aspiring hairstylist Chiamaka claimed that her ex-boyfriend stole the towel and brought it to her place. She claimed that when the towel's owner and a vigilante raided her home and found the towel, she was there. According to Chiamaka, she was taken to the police station, appeared in court after being charged, and when she failed to adhere to the terms of her bail, she was imprisoned.
"The towel was taken and kept in our compound by my lover. She claimed to have taken the towel and stored it inside her home. When the vigilante and the towel's owner arrived, they found the towel at my home. I was taken to the police by vigilantes, who then took me to court.
According to Chiamaka, no one appeared to represent her in court or post a bond for her release from custody. She said that her Uncle, who was aware of the situation, was unable to meet the bond requirements. She claimed that the day she was detained, she was transported to court right away.
She declared that she would never reconcile with the ex who put her through this agony.
Over the weekend, Harrison first discussed her situation. He composed;
Chiamaka Okwuegbunam, 21, has been imprisoned in Onitsha Prison since December 2022 while seven months pregnant.
From his place of employment, her lover stole TOWEL, which he stored in Chimaka's home. He escaped, making Chiamaka a victim.
The TOWEL was found and returned to its owner, but when Chiamaka didn't post her own bail to leave detention, the police reported her to court.
She was given BAIL (N200,000 and one Surety) by the court. She is alone and has never had a visitor since she has been in captivity.
He approached the court on Tuesday, April 18, was successful in enhancing her bail condition, and today he was able to secure her release.
Below is a video of the lady leaving the prison:
https://www.instagram.com/p/CrOkeJqt73y/
About Author