Soludo denies threatening workers with pay cut for obeying IPOB's order.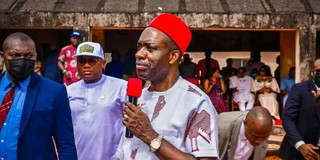 Governor Chukwuma Soludo of Anambra State has denied threatening to cut salaries of workers who fail to go to work on Mondays in compliance with the instruction of the outlawed Indigenous People of Biafra (IPOB), ANAMBRA PEOPLE reports.
While addressing the state workers on Monday, May 1, 2023, during the May Day celebration, Soludo expressed his displeasure with the sit-at-home order workers in the state observe on Mondays.
The governor said the IPOB order has become an excuse for government workers in Anambra to stop coming to work on Monday.
Soludo stressed that such would not continue under his watch, adding that those who fail to work on Mondays should not expect full salaries at the end of the month.
"Monday sit-at-home has become an excuse for workers to stop coming to work on Mondays. This cannot continue. You cannot be working for just four days a week and earn full salaries.
"We must get back to working on Mondays. If we do not go to work, we must not get our full salary. We must be paid proportionally with the number of days we work. If we must continue staying away from work on Mondays, then we will start coming to work on Saturday," he said.
However, barely 24 hours after the governor made the comment, the state government has denied threatening to cut the salaries of workers who abstain from work on Mondays.
In a terse statement from Mr. Chris Aburime, the Chief Press Secretary to the governor,he said the workers were not threatened. According to him, the governor only advised the state workers to stop staying at home on Mondays.
"He didn't threaten to cut salaries. He only advised them to stop staying at home on mondays and report to work from monday to Friday", Aburime said.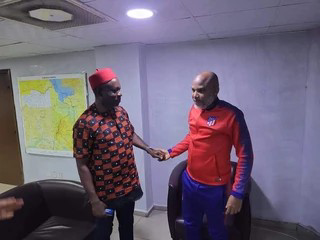 How Monday sit-at-home started
In August 2021, IPOB declared Mondays as sit-at-home days in the Southeast to intensify the demand for the release of Nnamdi Kanu, the leader of the group.
The group vowed to cripple Nigeria's economy by ensuring businesses including schools, banks, transport companies, markets and companies are shut down on Mondays in the southeastern region of the country.
In a statement released in Anambra, the group's spokesperson, Emma Powerful warned that "Nobody should attempt to flout this directive as doing so may come with huge consequences. Anybody flouting this order is taking a grave risk," he said.
Since then, residents of the five states in the southeast states — Enugu, Ebonyi, Imo, Abia and Anambra state have been observing the IPOB order largely out of fear as gunmen usually attack those who disobey the order by going to work on Mondays.
However, while Kanu remains in detention, a factional leader of the separatist group, Simon Ekpa, a Nigerian-Finnish citizen has been accused of being behind the continued sit-at-home orders in the region.