Insecurity:Anambra gets 9 military border camps.
Okey Maduforo, Awka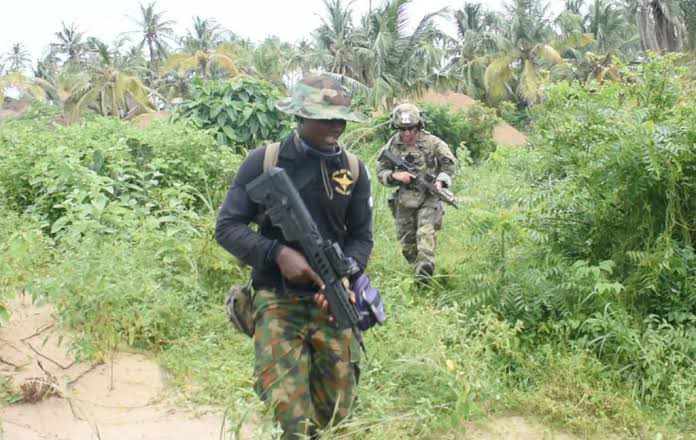 A total of nine military camps are being established along the border towns of Anambra state in a bid to tackling issues of insecurity in the area, ANAMBRA PEOPLE reports.
This is coming as the state Joint Task Force on Security JTF yesterday killed four suspected kidnappers who have been terrorizing Nkpor – Umuoji – Ojoto – Ideani – Nnobi axis in Idemili North and South local government areas.
According to the Press Secretary to Gov Charles Soludo Mr Christian Oburime who spoke to this reporter in Awka, the military camps are in border towns such as Umunze, Isseke, Uli, Obaofemili, Isiagu, Ufuma linking Enugwu Umuonyia in Enugu state.
Others include Nkpor in Idemili North local government area and Ogwuikpele respectively.
"We wish to reassure the people of Anambra state and those residing in the state that Anambra is safe and is one of the safest states in the country"
"The story trending in the Social Media that those towns in Idemili North and South are not safe is not true and we urge investors to come to Anambra and invest because Gov Charles Soludo has made adequate security arrangements to ensure ease of business in the state "
Aburime further announced that four suspected kidnappers were killed by security operatives along the Nkpor – Umuoji, Ideani road following serious security details.
"The security operatives have neutralized four suspected kidnappers known to have been terrorizing these areas and that was achieved by our security operatives based on sustained operations in the area" he said.
Recall that there has been reported cases of the operation of suspected gunmen along the Ideani area which has been creating apprehension among travelers and residents of the area in recent times.