Soludo Is Transforming Okpoko – Noble Igwe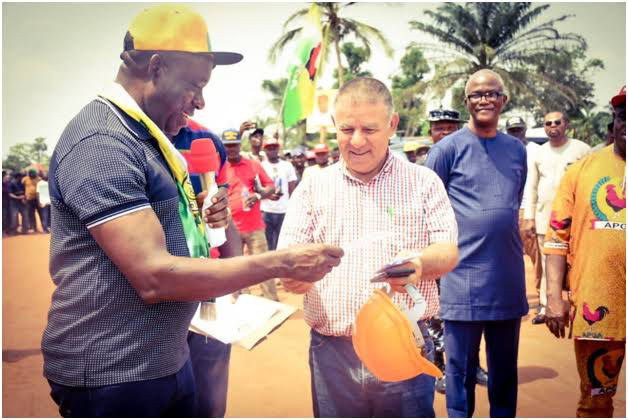 The lawmaker representing Ogbaru 1 State constituency in the 7th legislature of Anambra state, Honourable Chukwunonso Noble Igwe, has commended Governor Charles Chukwuma Soludo for extending road construction to the Okpoko community, ANAMBRA PEOPLE reports.
Igwe, who showered commendations on Governor Soludo during plenary on Tuesday, said the Governor is doing wonderfully well in Okpoko because Okpoko which hitherto was abandoned by previous administrations is now wearing a new look with road infrastructures in the area.
He said Governor Soludo is interested in roads in Okpoko and has awarded about 9 roads in the area, adding that the people of the Okpoko community are now enjoying asphalted roads courtesy of the Soludo administration.
The lawmaker however appealed to the governor to order the contractor handling Obodoukwu and IK Onuora Nkpuka-Amazu roads to speed up construction works on the aforementioned roads because of the very important nature of the roads to the people.
Igwe said, " If you go to Obodoukwu Road now in Okpoko, it is not under construction but the governor awarded it. IK Onuora-Ogbuagu-Nkpuka-Amazu road has also been awarded but the contractors are not doing those roads.
And these two roads are the major entry and exit points in Ogbaru constituency one. That is why I said the governor is doing a wonderful job in Okpoko.
Our special concern is that we actually want them to take cognisance of flood control so that they won't have adverse effects on the properties around the areas they are constructing those roads.
Soludo is transforming Okpoko. But we still want him to do more. I believe that by the time they would come for budget this year, we will include other roads in the 2024 budget.
We want more from Governor Soludo because he is a good man."