Anambra: Attorney-General, Others Risk Jail term Over Contempt Of Court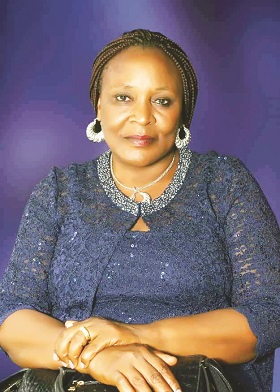 Anambra State Commissioner for Commerce and Industry Dr Obinna Ngonadi; the state Attorney-General, Prof. Sylvia Ifemeje; President General of Anambra State Amalgamated Traders Association (AMATA), Chief Ikechukwu Ekwegbalu; the Incorporated Trustees of Electronic Dealers Association, Onitsha EDAO; and the President General of EDAO risk jail term for failure to obey the state's High Court order, ANAMBRA PEOPLE reports.
Others to be affected include; chairman EDAO, Ifeanyi Egwuene; Vice-Chairman, Chijioke Okeke; secretary, Chinedu Okeke; assistant secretary, Chidubem Okoye; Financial Secretary, Chinedu Oguonu; Treasurer, David Agwunobi; Public Relations Officer, Ikechukwu Matthew; Provost Ozioma Odokwu; member, Chidubem Ehirim; Pascal Izunegbu and Nicholas Ikechukwu.
The Anambra High Court sitting in Atani, Ogbaru, on August 5, 2022, issued form 48 notice of consequences of disobedience order of the court to above persons.
The court had in form 48 said, "Take notice that unless you obey the direction contained in this order you will be guilty of contempt of court and will be liable to be committed to prison."
The court had on the 5th day of July 2022, in a motion ex- parte filed by Christgonus Obi where he prayed that the court should not allow the respondents — Attorney-General of the state, Commissioner for Commerce and Industry and others to constitute caretakers committee in EDAO.
The court ordered that parties should maintain the status quo pending the determination of the suit.
But on 29th July 2022, the commissioner for commerce and industry inaugurated an 11-man caretaker committee for the market.
Briefing journalists in Onitsha, Mr Bonny Nze said that it is sad that the state government chose to create a crisis in the market by constituting a caretakers committee.
According to Nze, who is one of the aspirants for the post of secretary in the market, the government has no right to interfere because it is a private market, rather government should only concern itself with collecting levies and maintaining peace.
He said that the action of the government disobeying a court order and constituting a caretakers committee was highly undemocratic.
"We met and agreed to hold our general election because the tenure of outgoing executives has expired, and we usually conduct an election every four years.
"But after setting up an electoral committee, we were suddenly told that election cannot be held. This is why some of us approached the court and got an order restraining the government and its agent from constituting caretakers committee pending the determination of the suit."