More than a hundred persons have benefitted from Anyiego Foundation's free medical programme, ANAMBRA PEOPLE reports.
The free Medicare which took place at the Okeohia Primary school, Ihiala town, Anambra state attracted the youth, aged and children alike.
ANAMBRA PEOPLE reports that Health experts who handled different medical cases including  Malaria, Diabetes, Cough, Ulcer, Arthritis, Hypertension among others were seen attending to patients who came to receive free treatment from the foundation while the patients after being examined were also given free drugs, health talk, counselling and medical treatment as the case may be.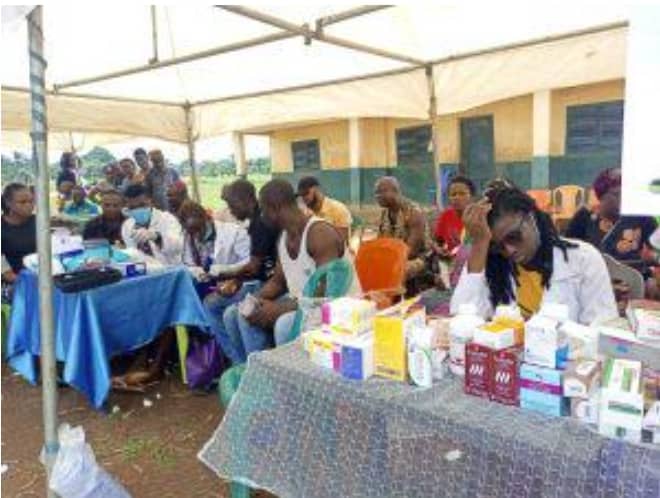 In an interview, the founder of Anyiego Foundation, Dr Ifeanyi Harry Jeffrey noted that the free medical outreach which is a two-day event is targeted at helping mostly the indigent in the community assess good health and follow up on subsequent treatments if need be.
The founder, who was represented by a member of the foundation, Prince Ikemefuna Onah, said that the exercise is well thought out and urged the community members to maximize the opportunity.
Some of the beneficiaries including Mr Slyvanus Mbakwute, Mrs Celestina Uhuerumba and Mr Solomon Nnabu, appreciated the Anyiego foundation for their thoughtfulness in making sure that their community partakes from the free Medicare.
About Author