When Nnabugwu Onyeka (Ikemba Okpataozuora) informed me that he was setting up a meeting between us and Obi Cubana (Okpataozuora Global) in Germany, to further our discussion on strategic partnership on a business idea we have nursed together, I knew I cannot refuse such an invitation.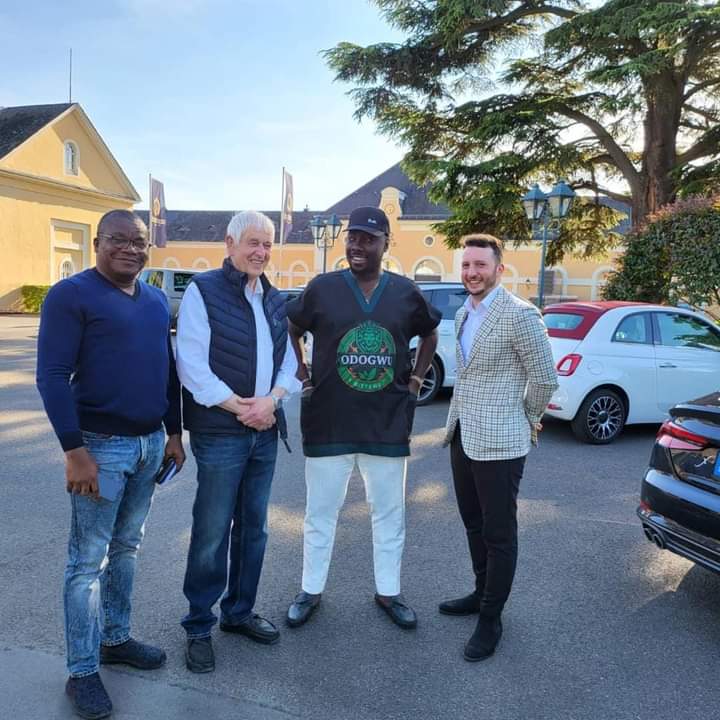 The trip lived up to my expectations. Onyeka was superb in his planning.
We had a tour of the different facilities of the Henkel Group and had masterclass sessions on wine tasting and wine production with renowned wine connoisseurs. Had a strategic business discussion that stretched into the early morning on our second day in Frankfurt, and were able to tinker with a business idea that may form the nexus of our strategic alliance.
I held tenaciously to two valuable lessons from our trip to Germany. The first was the priceless value of integrity while the second was the value of intangible assets.
Onyeka was highly respected and valued by the management and board of Henkel Group as a result of his integrity. He was the centre of interest and admiration at the Henkel Group Pavilion at the Prowein Exhibition. This made the company extend its courtesies to us and treated us like kings. Whatever he is today, has its foundation in his integrity which his business partners value a lot.
Onyeka is representing a global brand. The brand found him a worthy partner. What else can a businessman ask for?
Obi Cubana moves around the globe with intangible assets. International Financial Reporting Standards (IFRS) may have him in mind when they described an intangible asset as 'an identifiable, non-monetary asset without physical substance'. He opens doors with his presence and has a reputation that precedes him.
On a couple of occasions, we had people from various states in Nigeria and countries in Africa walking up to him for photographs at the Prowein Exhibition. He is known beyond the shores of Nigeria.
It is noteworthy that he guides his intangible assets jealously. During an interview he granted a local German blog, he narrated to us what he has been doing to clear the mess surrounding his invitation by EFCC and NDLEA and why he took the pains to sue a newspaper house for using his picture to write a story about drug business. He saw his tribulations as a price to pay to prove that he made his wealth from the fountain of hard work.
As a man who has his hands in the hospitality business, real estate, entertainment and production, he whispered to me that he values his intangible assets which are anchored on his legitimacy than his tangible assets.
The foregoing restates the notion that the term "social capital" is usually associated with the intangible resource/tool/asset that enables people to pursue opportunities and connect with people that can help them maintain or improve their relatively high social position. That in pursuit of sustainable growth, legitimacy and goodwill should also be on the front burners.
In the next few days, we will be capping the series of meetings we are having and look forward to a partnership that will harness the potential among our different business interests.
While the wait continues, do well to follow me on the following handles. You will be among their first to know.
Twitter: donebubeogu
Instagram: donebubeogu
About Author