Traders Rejoice as Soludo Relieves Commissioner Of Portfolio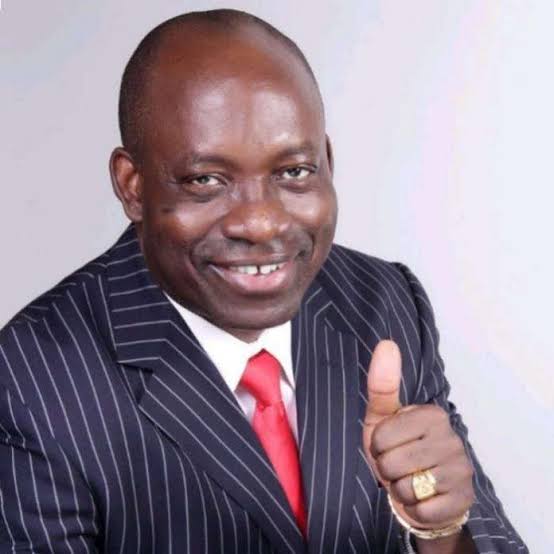 Anambra State traders have commended Prof Charles Soludo for removing Dr. Obinna Ngonadi as commissioner in charge of markets
They also thanked the governor for listening to their cries and taking over the Ministry of Trade and Commerce from the hands of Dr. Obinna Ngonadi who is now the Commissioner for Industry only, ANAMBRA PEOPLE reports.
Speaking on behalf of the traders, Chief Ben Uzuegbu (SAN), counsel to Ndubuisi Ochiogu, who draged Ngonadi to Ogbaru High Court over his removal as the elected Chairman of Ogbaru Main Market without completing his tenure said soludo has a listening ears,and he is on the ground.
According to him, removing Dr. Obinna Ngonadi from Trade and Commerce, Soludo has demonstrated that he does not want anything that would tarnish his administration image in the state.
He disclosed that he has filed a notice of discontinuance of the case between his client and Dr. Obinna Ngonadi in Court because they are happy about his removal by the governor.
Uzuegbu also expressed optimism
that the Governor will complete and resolve the numerous problems Dr. Obinna Ngonadi created in Anambra markets.
On his own part, Chief Ikechukwu Ekwegbalu, the President General of Anambra State Markets Amalgamated Traders (ASMATAS), an umbrella body of all the markets in Anambra State praised Prof Soludo for doing the needful by averting serious problems by removing Dr. Obinna Ngonadi as Commissioner in charge of trade and commerce in the state.
According to him, Ngonadi committed alot of atrocities in Anambra markets, wishing that governor will take time to address them since his is in charge now
He appealed to all those that instituted Court cases against the Government of the state to withdraw them because they have nothing against the Governor but Dr Obinna Ngonadi.
The ASMATA president also said that after the removal of Dr. Obinna Ngonadi who he alleged of fraudulently extending the tenure of some Caretaker Committees in Anambra State markets, Ekwegbalu pleaded with the Governor to do something about his atrocious activities in markets.
He assured the continuous support and loyalty of Anambra traders to Governor Soludo's administration.
Meanwhile, the matter against the state government which could not hold last Friday November 11, 2022, because of the absence of the trial Judge, Justice Alexius Okuma, was adjourned to November 30, 2022, for the withdrawal of the matter.