SIX MOST POWERFUL LAWYERS FROM ANAMBRA STATE-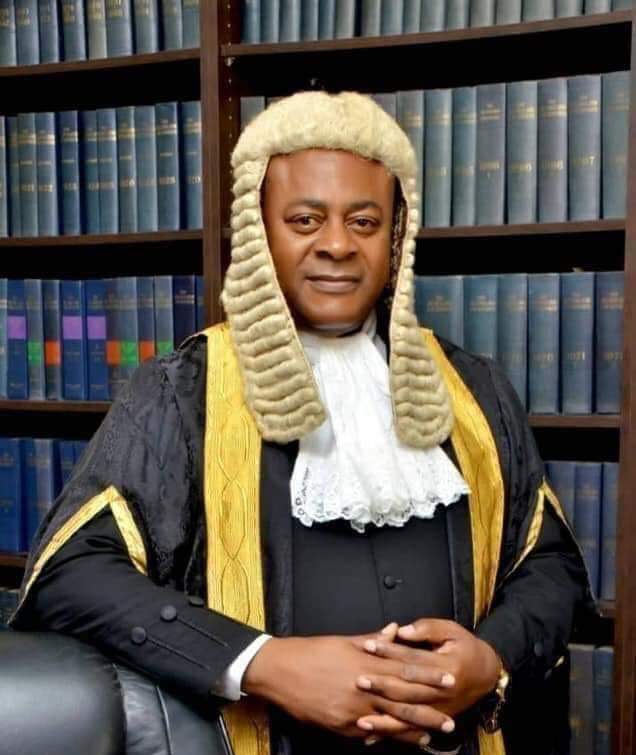 CHUKWUDI ANTHONY
Anambra is blessed with very rich human resources in diverse fields of human Endeavour. In the entire South East, Anambra can be said to have the highest concentration of professionals in the peak of their career. Among these professionals are legal luminaries who have distinguished themselves in the legal firmament and have continued to shape the Nigerian jurisprudence with their brilliant and priceless contributions. Many of these legal eggheads have already been awarded the prestigious rank of the Senior Advocate of Nigeria, an indication that they have reached the zenith of their careers and have been recognized for their efforts towards deepening the understanding of the Nigerian corpus juris. Below are some of the exceptional Lawyers who call Anambra their home.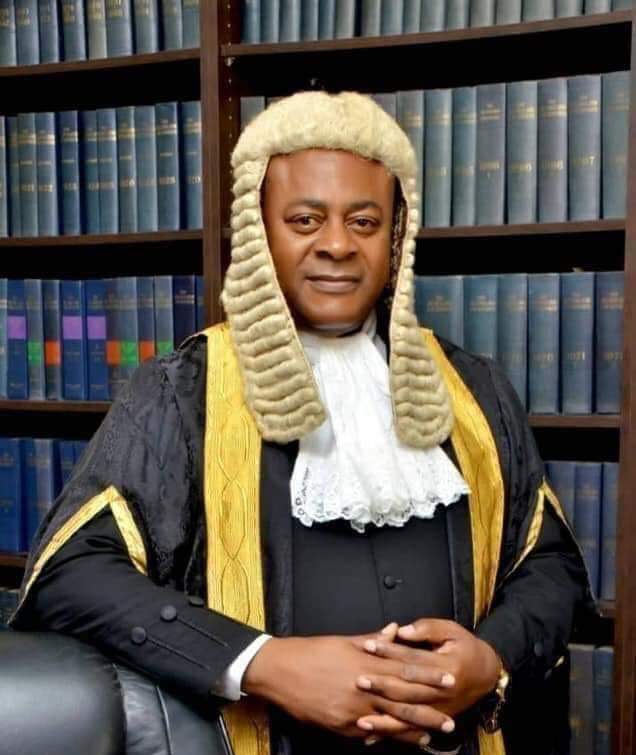 ONYECHI IKPEAZU
The name Dr Onyechi Ikpeazu SAN rings a bell in legal circles. His excellent advocacy skills, and sound knowledge of the law stands him out as a shinning legal icon. He is now widely known for deepening the Nigerian corpus juris with landmark and celebrated cases. Indeed, he is a lawyer per excellence.  Some of the landmark cases handled by Dr. Ikpeazu include MOJEKWU V. MOJEKWU; MOJEKWU V. IWUCHUKWU preserving the inheritance right of a woman; NGIGE V OBI reported in (2006) 14 NWLR (Part 999) 1, a decision that brought Mr. Peter Obi to office as the duly elected Governor of Anambra State. His adroit display of rare forensic advocacy skills led to the trail-blazing decision of the Supreme Court of Nigeria in the case of OBI v INEC (2007)11NWLR (Part 1046)565, which case effectively re-calibrated the election metric rule in the hitherto uniform quadrennial elections into the office of Governors of States in Nigeria. Consequently, a candidate who was wrongly kept out of office after an election he rightly won would still enjoy, un-interrupted, his four-year tenure guaranteed under the extant Constitution of the Federal Republic of Nigeria with effect from the date he took Oath of Office as the Governor of the State, barring such other circumstances as death and impeachment. He is a bar man to the core and an uncommon force as far election tribunal advocacy is involved.
OLISA AGBAKOBA
Dr Olisa Agbakoba is a Senior Advocate of Nigeria (equivalent of Queen's Counsel), a life bencher of the Body of Benchers,a human rights champion and an advocate of good governance. Dr Agbakoba is one of Nigeria's leading experts in Maritime Law and has litigated several complex maritime cases. He has championed legal reforms in maritime law including the Cabotage Act. Dr. Agbakoba is a leading Human Rights activist, a democracy and Rule of Law scholar. He became the President of the Nigerian Bar Association (2006-2008) and in 1987; founded the Civil Liberties Organization (CLO) of which he was the president from 1987 to 1995.
EMEKA NGIGE
Chief Emeka Ngige SAN is a cerebral figure and an accomplished Lawyer whose expertise is sought in every area of human endeavour where legal counsel are commonly sought in Nigeria. He was one of the private legal practitioners engaged by the Government to prosecute cases at the Failed Banks Tribunal at Enugu and Lagos. He was also among the private legal practitioners engaged by the Federal Government to represent it in various cases filed by the Abacha family to stall the recovery efforts of the Government. He is currently the Chairman, Council of Legal Education.
ARTHUR OBI OKAFOR
Arthur Okafor SAN cut his teeth in the legal profession at the chambers of Chief Chimezie Ikeazor, SAN.
Over the years, his firm has produced several members of the higher and lower Bench as well as notable Lawyers . Arthur Obi-Okafor SAN, is a litigation lawyer par excellence with a large clientele base from different walks of life. He has concluded many high profile and contentious civil and criminal litigations, cutting across diverse areas, including election petitions, land matters, receivership, company proceedings etc. at the Supreme Court, the Court of Appeal, the Federal and State High Courts and other superior courts of record. He recently contested the national presidency of Nigerian Bar Association and brought verve and dynamism to the campaigns.
PATRICK IKWUETO
Mr. Ikwueto has been involved in a considerable number of landmark cases and taken part in high profile commercial transactions. He was appointed the Lawyer of Confidence of the Embassy of Switzerland in Nigeria and in that capacity actively involves in the promotion of Swiss Business in Nigeria. He is a member of several International bodies including the International Bar Association, (IBA) London Court of International Arbitration (LCIA).
ILOCHI OKAFOR
Prof Ilochi Okafor is the last and first attorney general of old and new Anambra respectively. He has handled high profile land matters, election petitions, criminal and civil cases. He is one of the most respected legal practioners from the academics.