ENGR SIR EMEKA OKWUOSA: THE MAN ALL ANAMBRARIANS SHOULD EMULATE IN CONDUCT AND CARRIAGE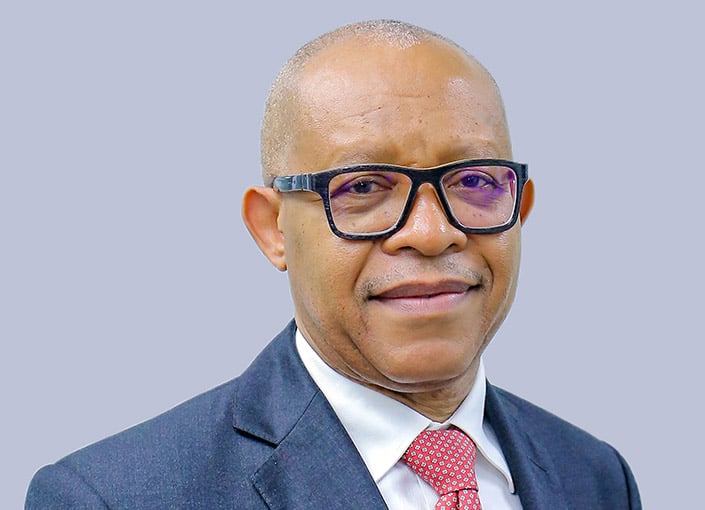 It was Ayi Kwei Armah, a Ghanaian writer who christened his magnus opium "The Beautiful Ones Are Not Yet Born", a powerful satire about the corrupt post-colonial Ghanaian government and by extension post-colonial Africa. The unnamed protagonist, towards the end of the book, saw a bus with an inscription matching the title of the book. It gave him a momentary feeling of hope for future generations, a belief that the tide of negativities will turn, with righteousness flowing like water and peace like a mighty stream. Unfortunately, it appears that the beautiful ones are going and the Nigerian situation seems to have aborted that hope the author had about Africa as the picture looks grimmer than the situation he painted in his book even though the setting was in the sixties. The political and economic situations have degenerated terribly, pushing the country towards a precipice. We have, to a very large extent become that society of people who practice religion without piety, politics without principle, science without humanity and business without morality; just like the Hobbesian state of nature, where the first order of business is basic survival. And so people embark on any venture that offers slightest chance of survival regardless of the legality and morality of it. Internet fraud already offers a huge chunk of the youth population a "means of employment", because there is an acute dearth of role models and heroes in every aspect of our society.
That is why when we spot bright stars that illumines the darkness, we have got to celebrate them. Sir Emeka Okwuosa is an extremely private person. This can be attested to by the quiet life he lives and even recently, the low key celebration of his 60th birthday despite his uncommon achievements and status in the society. Here is a man who rarely courts publicity and unnecessary attention, preferring to impact the world with anonymity. However, it is extremely important that we celebrate and roll out drums for a man who in the sea of darkness provides a sparkle of light. Sir Emeka Okwuosa is a highly organized and respected Nigerian with a flair for hard work and dedication to his duties. He is extremely humble and humane, relatable and accessible to all the strata of the society. In a country where government contractors engage in kickbacks and abandon contracts without completion, he has delivered the biggest pipeline in Africa (the East-West Pipeline) two months ahead of completion schedule. The importance of the oil sector as the live wire of the Nigerian economy can never be over emphasized and Sir Emeka Okwuosa has shown capacity there, with application of his knowledge to solving problems with indigenous manpower and the reward for his capacity has resulted in more open doors for him. That is the stuff of legends. His achievements in the oil and gas sector notwithstanding, he has continued to be available to the needs of his immediate society. He is emotionally intelligent and remains unruffled even in crisis. His appearance at all times never betrays articulation, collection and calculation. He understands the power of words and the essence of honor and so has groveling respect for everybody who is hard working and who earns a living genuinely. These attributes of him has helped him attract and retain talents. No wonder it is extremely difficult, if not impossible to poach a staff from Oilserv, even though there are bigger players in the industry.
Our appointment to interview him as part of the 100 Anambra Achievers bears eloquent testimony to the true character of Sir Emeka Okwuosa. It was one of the easiest and stress free appointments we have ever booked in the course of our project. He made a call to express his interest in the project not for publicity stunt but on the sheer strength of the inspiring nature of his story which might inspire some of the young readers of the publication. We booked an appointment with him for 11am at his Port Harcourt office and he called again on the eve of the interview to know how many people he was expecting. He did not delegate that assignment to anybody. On the morning of the scheduled interview, a staff of the company was already waiting for us and helped our relaxation before his arrival. Sir Okwuosa was 20 minutes late to that appointment but he called to apologize. Such attitude is uncommon among Nigeria's wealthy class. When he came into his office, his staffs were very free with him they were so free with him unlike some other rich men who operate in a climate of fear, who try to show off their vain power at every turn.
Here is a man who has quietly touched lives and changed stories of many. Only recently, he completed Dame Irene Okwuosa convent in his hometown and will soon open the 2 billion naira hospital he built in the same town alongside several other projects like ultra-modern church building, roads, etc. This pride of Anambra deserves every prominence and accolades so as to inspire the desolate youth, urging them to believe in the possibilities of making money legitimately. You don't light a candle and put it under a bed. It is mounted on the rooftops to provide illumination for many. His stories need to be told loudly so others can learn that we are recognized by the legacies we build and not what we destroy. Now that the federal government has resurrected the national honor committee, Anambra State Government should nominate him as a GCON awardee for his achievements and contributions to national development and nothing short of that.