Locally made drinks, Palmwine to be served at govt functions- Soludo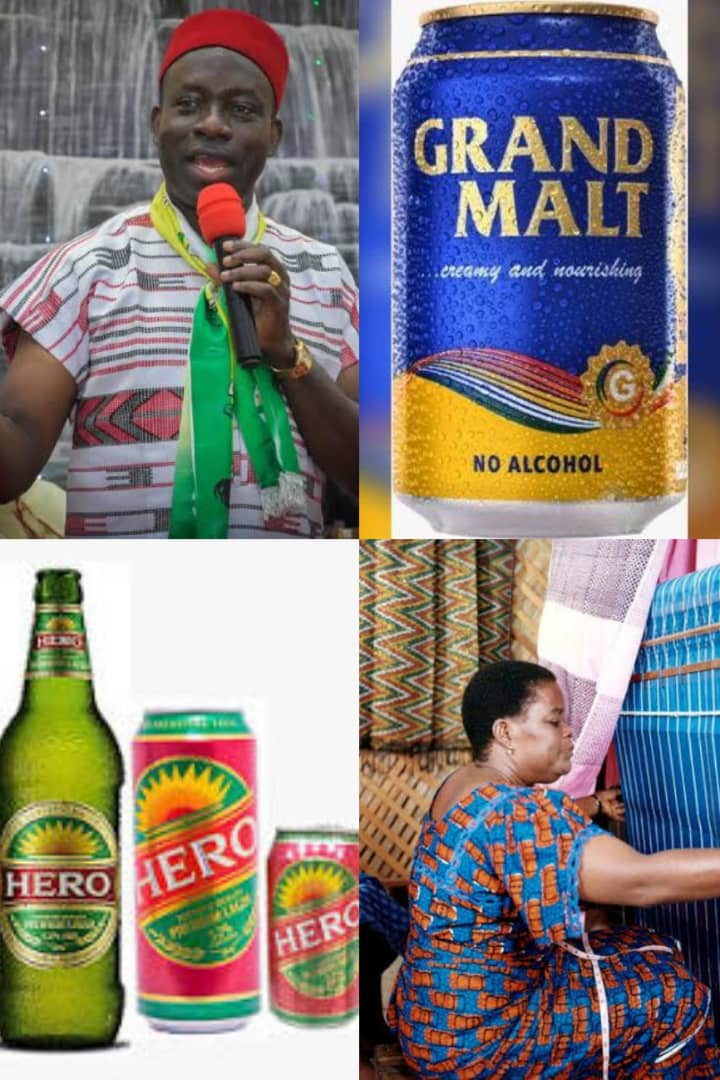 …Says akwete clothes now in hot demand
Governor-elect, Prof. Chukwuma Soludo, has said that as a policy to promote local brands, he will serve only locally made drinks and palmwine at the Government House, and at government functions. He equally stated that the demand for akwete clothes has gone up in Anambra because of his decision to be wearing the fabric. This was stated by Soludo's Special assistant on media,Mr Joe Anatune on Monday.
Anatune stated that the media team of the former Central Bank of Nigeria (CBN) Governor sent one of its reporters to Akwete in Abia State, where the fabric was made, and it was discovered that the demand for the material is now high since Soludo announced that he would be wearing the locally made material.
Anatune said: "Akwete today is being popularised as a metaphor by Anambra State governor-elect, Cee Cee Soludo, for the purchase and consumption of made in Anambra products and services.
"Already, the women of Akwete are smiling to the bank due to the association of their products with an iconic figure who many look up to as a role model.
Anatune also said beyond Akwete dresses, Soludo will also market other local brands, including local shoes, Innoson vehicles and only drinks made in Anambra will be served at government functions, including palmwine.
"Beyond Akwete, Soludo will model other brands and commodities produced in Anambra in all industries and categories. He has not hidden his decision to use Innoson vehicle as his official car or enforce that the only drinks that will be taken in Government House or at government functions will be the brands produced in Anambra or the organic palm wine from Awa/Awgbu axis.
"The list is long as he will not wear any shoes that are not made in Anambra. Soludo is aware that most of these products may not be the best in their classes globally but is of the well considered opinion that our patronage will help upscale their quality standards and make them competitive beyond our shores.
"Let's face it, product development and diffusion is tough and gritty. All over the world, state actors take deliberate actions in nurturing and supporting global brands which no doubt have become veritable tools for economic diplomacy.
"We know a good salesman many poles away. Soludo is one. He sees solutions where others see bottlenecks. His total commitment to made-in-Anambra products will hugely improve the input-output matrix of Anambra's agro value chain and ultimately make the state the most attractive place to live happily, learn happily, work happily, invest happily and enjoy happily in Nigeria," Anatune said.