INTERVENE IN OBIANO'S CASE, APGA DELEGATION BEG ARTHUR EZE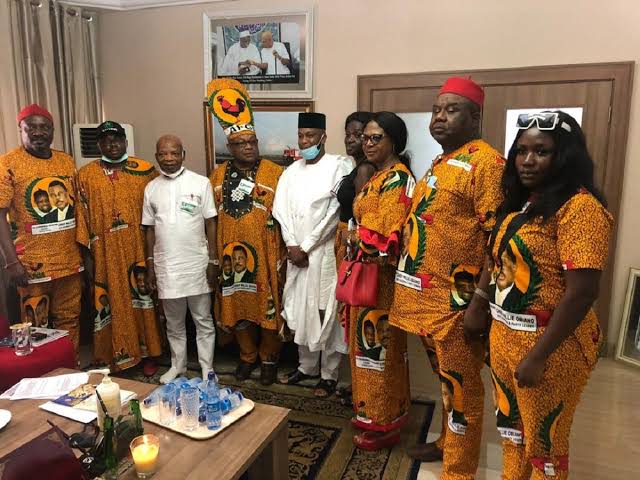 Yesterday, Ozonkpu Victor Oye, Mbuze Agulu, Uzu Okagbue were at Arthur Eze's house begging him to intervene in the Obiano's case with the anti graft agency.
This is as a result of the difficulty in securing ex governor Obiano' s administrative bail. It appears all the senators from Anambra state have refused to come to the rescue, particularly Stella Odua whose seat is threatened by the senatorial ambition of the ex governor's wife in the same zone. It was gathered that the only senator who has agreed to help out is demanding the sum of 500million naira to do the job. Report reaching us also equally confirmed that though the new governor of Anambra state ,Prof Soludo might not be happy about the embarrassment of obiano's incarceration for about six days running now,it appears he doesn't want to stick his neck deeply in the case so as not to be seen as somebody who's trying to preempt justice in the early days of his administration.
This is Prince Arthur Eze, Obiano and his wife fought with State fund when some of Anambra traditional rulers paid visit to the president.
They commissioned one Chinedu Obigwe Akaekpuchionwa to insult and abuse Arthur Eze on daily basis.
Today, they are running to him to intervene.
They were begging Ozoigbondu to beg Senators Ifeanyi Ubah and Iyom Ekwunife to step in as guarantors.
About Author