I MADE ANAMBRA TOP PRIORITY WHEN I STARTED BUSINESS – IBEH, SWISS METROTILE BOSS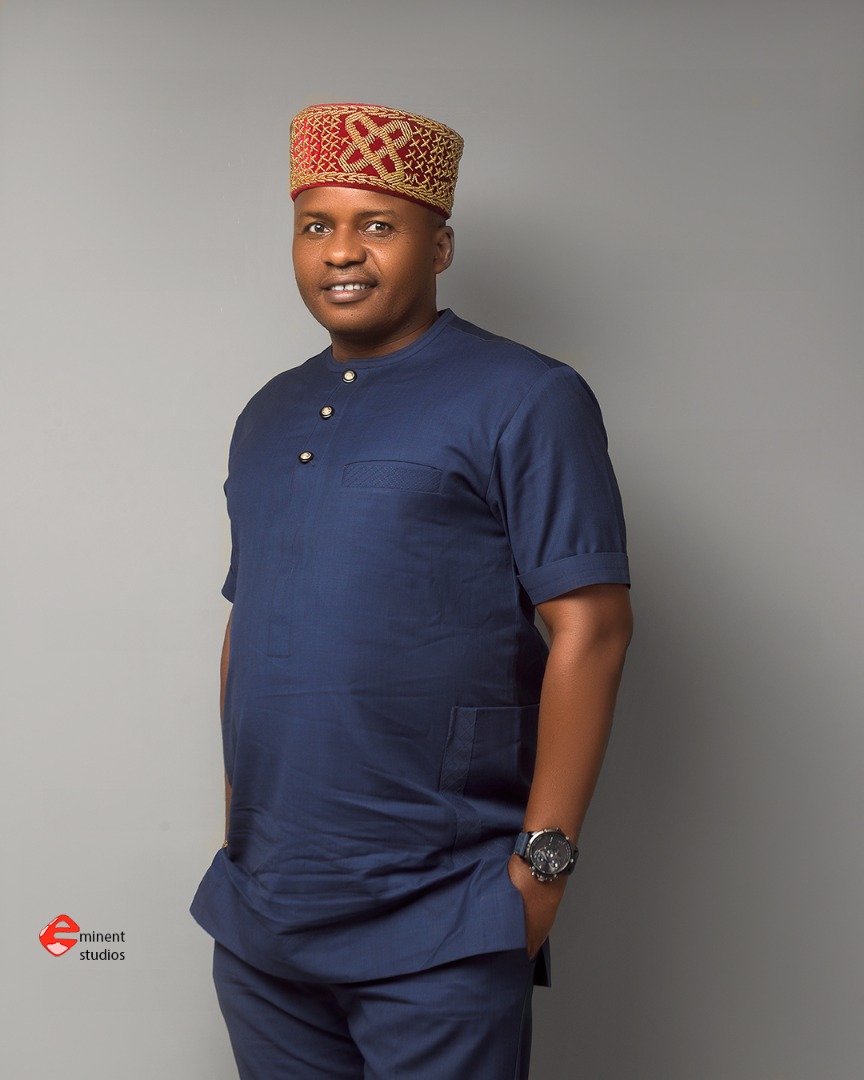 Chief Dr. Ibeh Ezekiel Ifeyi is the CEO of Swisstech Industries Limited. Here, he talks about Anambra's development, his company and more. Excerpts:
HOW WOULD YOU SAY ANAMBRA STATE HAS PERFORMED AT 30?
Anambra is doing well as a state. Just recently, you see a lot of estates being developed. People are developing properties and some are buying. Government is equally trying to build roads and so on. There is growth. Recently, the government built our international airport, which is equally commendable.
Anambra people are not doing badly. In fact, if you are a rich Igbo man, what really comes to people's mind is that you must be from Anambra. That is to say that Anambra state is synonymous to progress. All we are asking from our government is for it to continue to encourage us so we can keep shining like a star.
WHAT DO YOU CONSIDER REMARKABALE ABOUT A TYPICAL ANAMBRA STATE INDIGENE?
Anywhere we are, one thing we are known for is our enterprising spirit. We are hardworking people. Wherever we are, we like to develop that area.
When Lagos marked their 50th anniversary, we were among the 50 people who were interviewed due to our contributions to the growth of the state.
TELL US WHAT SWISSTECH INDUSTRIES LTD DO GENERALLY?
Swiss Metrotile is one of our brands. We have other businesses that include spare parts, logistics and bonded terminals. But as Swiss Metrotile happens to be a brand that we are in love with, we try to do whatever we can to give it support.
As a result of the love I have for Anambra, when we started Swiss Metrotile eleven years ago the first place we entered was Anambra, not minding that I reside in Lagos. Our first office was opened in Awka and then from there, we moved to Lagos, built in Port Harcourt and then Abuja. We are building one now in my home town and in Owerri.
We try to fill a need. People need a house and Igbos need quality buildings in their hometowns. That is why we decided to start from the East because all Igbo people, especially the Anambra man, have good taste.
After the Nigerian civil war, every one of them thought about home and, thinking home means they wanted to build the best. When we started this business eleven years ago, we noticed that some roofs were fading away and some had leakages. The good ones we had then were very expensive and we decided to bring a solution to these challenges by reducing cost without compromising quality.
If you really want to make it in whatever business you delve into, what you should first think of is how to provide solution to a problem and not the money involved. If you are able to provide a solution, the money will follow.
SWISS METROTILE HAS BEEN SELECTED AS ONE OF THE 30 BRANDS PROMOTED BY ANAMBRA PEOPLE. HOW DO YOU FEEL WHEN YOU SEE YOUR ROOFING SHEETS ON HOUSES?
It gives us a sense of accomplishment because it is one thing to do a good job and another for people to recognize it. AIT has given us an award as a good brand, including NTA and ABS. And today you are recognizing us. I think it is a good thing and that shows we are doing a great job. I keep telling people that we will keep going forward though the economy of the country is not helping matters. We face a lot of challenges, especially when the price of the dollar goes up or as many are flooding the market this day with inferior roofing tiles, it is a big challenge because most times costumers do not know the difference. Our resolve is not to drop our quality as our vision and mission of building a quality brand is firmly fixed in our thinking not minding the challenges.
I Studied Business Administration and bagged my MBA in International Business Relationship. We know what it means for a company to have a good name. When people trust your brand, it leads to brand loyalty. When that happens, whatever you sell under that umbrella succeeds and our mission is to build a trusted brand not only in Nigeria but in Africa as a whole.
WHAT IS YOUR VISION FOR THE FUTURE?
We have a lot of plans. We are thinking of manufacturing in Anambra very soon, but in other things apart from roofs. I wanted to bring my partners to Anambra to manufacture roofing tiles, but we found out that it is not viable in the entire Southeast. A good roofing tile goes through the oven about seven to eight times, so you need constant electricity supply to oven bake them. I will advise the new administration to see ways they can do something about power supply even if it means private- public partnership. All the states in Igbo land may as well decide to come together to pursue the issue of power and I am sure they will achieve it. Once that is achieved here in the South-East, investors will be falling heads over heels to outdo themselves in setting up industries and the resultant effect will be jobs, jobs and jobs and massive revenue for government.
WHAT OTHER CONTRIBUTIONS HAVE YOU MADE TO ANAMBRA STATE?
We have given a lot of scholarships in my hometown. During the peak of the COVID-19 pandemic, we made some provisions for Anambra State. I have been able to talk to the governor, especially about the road network around my hometown. I have provided a lot of street lights in my place, including transformers for electricity. So, in our own little way, we try to invest in human capital development.
WHAT ADVISE DO YOU HAVE FOR NDI ANAMBRA AS WE CELEBRATE 30 YEARS AS A STATE?
Anambra has grown to be an enviable state. I am happy that the people who have governed us have tried their bit.
What I am pleading with all of us is that we continue to grow from strength to strength. And when it comes to governance, let us search for the honest ones who have the interest of the people and state at heart. So, in as much as we thank our leaders for what they have done, we are also asking them to keep improving. They can do so joint venture projects with some well-meaning Anambrarians and companies like Swisstech Industries LTD in real estate sector, construction of good road network and investment in power generation which will encourage investments and turn Anambra into an industrialized state.
About Author