Anambra's Dike-Dike Wins Middleweight Boxing Championship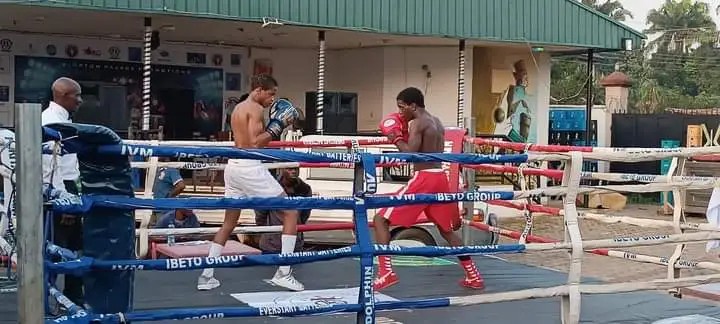 The 2018 Senegal Light middleweight International Champion, Anambra born, Chinedu Okeke, popularly known as "DikeDike" has beaten Huncho Duke to emerge HBE Middleweight Boxing Champion 2022, ANAMBRA PEOPLE reports.
DikeDike also an HBE Middleweight Boxing Champion secured the victory over Duke, the HBE Bayelsa State Station Champion in a split judges decision at the second Intercontinental Boxing Championship held in Nnewi.
The second Intercontinental Boxing Championship, tagged "African Safari", was organized by Kimpton Palace Promotion and Heritage Boxing Entertainment.
Kimpton Palace Promotion is a company that scouts and promotes young boxers across the continent with a professional boxing promotion licence from the Nigeria Boxing Board of Control, NBB of C while Heritage Boxing Entertainment or HBE is a renowned boxing company.
In another category, a Nigerien boxer, Moussa Gado Sahabi beat Isreal Ogbodo with a unanimous decision to emerge winner of the HBE Lightweight African Boxing Championship.
Speaking immediately after the fight, Mr Okeke alias "DikeDike" expressed happiness for the win and thanked Heritage Boxing entertainment for giving them the opportunity to showcase their talents.
He asked Anambra State Government through the State Sports Development Commission to priortize boxing as the State can boast of many talented boxers, predicting that tapping into the potential that boxing offers will showcase the state to the world.
Some Nigerian Boxing Officials present at the event include Blaise Udeh of International Boxers Association, Mr Innocent Nwokeocha, former Head Anambra State Boxing Referee, Nkiru Ekejiuba and many others.
About Author