Made in Anambra Products: Soludo Showcases Anambra Made Footwear to International Community(Watch Video)
The campaign to patronize made-in-Anambra products received a boost on the of 9th, July 2022, when the Governor, Prof. Chukwuma Soludo invited some indigenous startups to the governor's lodge, Onitsha to display their products to the members of the international community, comprising the Diplomatic corps and foreign development partners who were on a one day working visit in the state.
According to one of the exhibitors, Lady Nancy Chidebe who is the CEO and principal designer of NANCYSHOECRAFT, a made in Anambra brand of leather foot wears and accessories, she stated that the enthusiasm with which the Governor inspected and received the products, and encouraged them humbled each and every one of them. Apart from the opportunity to showcase their products before members of the international community, he equally motivated them with huge cash reward and accepted the pair of shoes presented to him with high admiration and commendation.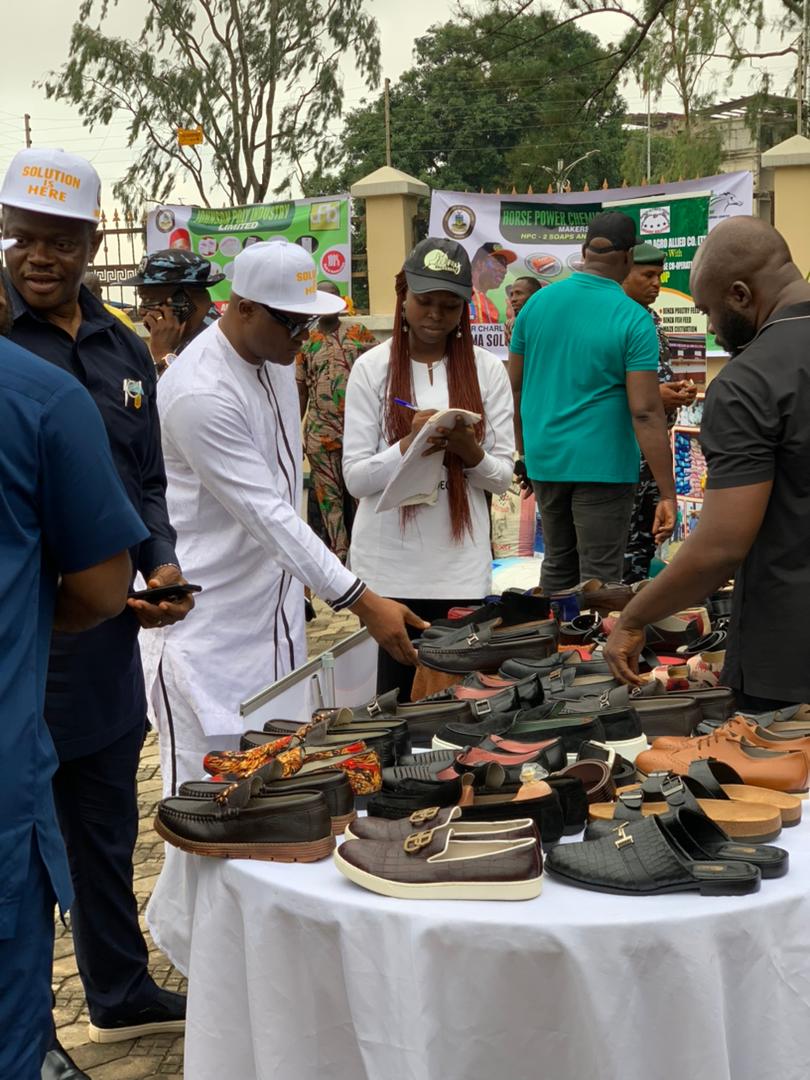 "I'm certain Mr. Governor will make our product his brand outfit henceforth judging by his disposition to promote, support, and patronize made-in-Anambra products.
Thank you Mr. Governor for both your moral and financial encouragement during the inspection and thanks also to the governor's cabinet members who have been at the fore-front of promoting, recommending and patronizing made-in-Anambra products particularly foot wears from Nancyshoecraft", she said.
Continuing, Lady Nancy explained that they were motivated to do better and have taken up the challenge to step up their game, and further make those made-in-Anambra brands a super brand beyond what it is now so as to reflect the mind of the governor in his pursuit for excellence and a productive Anambra State.