20 Anambra Persons Worthy of National Recognition
The federal government of Nigeria under President Muhammadu Buhari recently recognised 437 Nigerians with National Honors out of which about 28 came from Anambra State. Almost all the awardees from Anambra State are well deserving of the honor. Apart from those selected, there are others who did not make the list but have made tremendous contributions to national development and are worthy of national recognition. ANAMBRA PEOPLE captured some of them;
FRANCIS CARDINAL ARINZE: is a Nigerian Cardinal of the Roman Catholic Church. He was Prefect of the Congregation for Divine Worship and the Discipline of the Sacraments from 2002 to 2008. He has been the Cardinal Bishop of Velletri-Segni since 2005. Arinze was one of the principal advisors to Pope John Paul II and was considered papabile before the 2005 papal conclave, which elected Pope Benedict XVI. He has equally served as the president of the Special Assembly for Africa of the Synod of Bishops. He is a major contributor to the growth of Catholicism in Nigeria.
DR. KEVIN CHUKWUMOBI: is the CEO of APAMS funeral LTD. Dr. Chukwumobi redefined the funeral industry, inspiring a huge number of entrepreneurs who see him as a symbol of possibility. Through his enterprise, he has created jobs and added innovation into an industry once neglected by people. He has been able to show Nigerians that the real fortunes are not basically where we look for them but in the gutters.
ENGR. ELOKA EJEH: is the CEO of Dover Engineering LTD, a first rate oil and gas servicing company in Nigeria. Engr. Ejeh has made huge impact in the oil and gas industry through job creation, human capacity development and quality service delivery. He is among the few Nigerians who have achieved a lot in the oil and gas industry.
PROF. STELLA OKUNNA: is the first female professor of Mass Communication in the country. Prof. Okunna is one of the eggheads instrumental to the development of the course in Nigeria. She has served as a regular team member of the NUC accreditation team and has been on the governing board of so many private universities where she has contributed to the development of the course. Most of her students are now professors within and outside the country and others are doing very in the media industry.
PROF. AKACHI EZIGBO: is a lecturer, writer, novelist, critic, essayist, journalist, and administrator who has contributed in no small measure in developing children literature in the country. Prof. Ezigbo has won numerous awards which include the Nigeria LNG-sponsored Nigeria Prize for Literature where she is also serving currently as the Chairperson of the Advisory Board.
DR. FLORA ILONZO: is the founder, Centre for Psychic and Healing Administration. She specializes in using local herbs to cure various ailments. This has brought world attention to Nigeria. She has also continued to teach Nigerian pharmacy students from various universities around the country Pharmacognosy- a branch of knowledge concerned with medicinal drugs obtained from plants or other natural sources.
PROF. CHINEDU AKPUAKA: is a medical super heavy-weight. He has a double professorial chair as a professor of Plastic/Reconstructive surgery and also as a professor of Anatomy. This double – header is a rare feat and it is a reflection of the academic abilities and medical competencies of Prof. Akpuaka. He developed the Akpuaka technique known as 'Akpuaka Flap' which is used to treat Ankylosis, a stiffness of a joint due to abnormal adhesion and rigidity.
REV. EDWIN OBIORA SAN: is the first Catholic priest in Nigeria to become a senior advocate of Nigeria. Apart from these historical achievements, he has contributed immensely to the development of law through various landmark cases. Chief amongst the cases he did is on the issue of whether an accused person is entitled to all the facilities needed for him to have a fair trial. The Supreme Court gave a landmark decision on the matter and it has become a locus classicus.
SEN. UCHE EKWUNIFE: former banker turned politician is an amazon. She's arguably the most influential female politician in Anambra currently and one of the most respected in the country. A former two-time house of representative member and two-time senator who has continued to show great sagacity in politics. Ekwunife has taken representation to another level and her robust contribution in the senate has not gone unnoticed. She has equally made impact in the constituency she represents by the kind of projects she has executed. She is the most powerful female politician in Anambra state not just by name but by sheer weight of her electoral force and focus on developmental politics.
PROF. ILOCHI OKAFOR: is a Ford Foundation Fellow of University of Pennsylvania, a former Attorney-General of Anambra State, a Law Professor and a former Vice-Chancellor of Nnamdi Azikwe University, Awka. He is an exemplary administrator and a forensic Advocate. He is widely acknowledged as one of the brightest and most talented minds in the legal Profession in Nigeria with over forty years' experience at the bar. He is considered an authority and expert on various fields of legal practice particularly Election Petitions Constitutional law and Energy Law.
PROF. IFEOMA EGBUONU: has contributed qualitatively to the promotion of Child Life and Health through consultancies for UNICEF (Nigeria, Ghana, Liberia), WHO, Ministries of Health at Federal, State and Local Government levels in the health zones of Nigeria. She was elected president, Paediatrics Association of Nigeria between 1995-1998 and became College President, West African College of Physicians 2017-2018 (the first female to be so elected since the inception of the college in 1976). In February, 2020, she was inducted as one of the Foundational Fellows, Nigerian Academy of Medicine.
PROF. MARTIN ANTHONY CHIKE AGHAJI: is the past President of Nigeria Cardiac Society. He is the first to successfully replace the Mitral Valve with Mechanical Heart Valve (1986) in Nigeria (the patient lived for 27 years after); the first to successfully replace the Aortic Valve with Mechanical Heart Valve (1987) in Nigeria; maintenance of the Open and Closed Heart Surgical Programme at UNTH despite all odds, modernizing and adapting the art of Colon transplant for Oesophageal replacement for patients here in Nigeria. Professor Aghaji has pioneered the art of esophageal transplants both in adults and children. He is regarded as the father of cardiology in Nigeria.
PROF. P.N. OKEKE: is an emeritus professor and the author of many publications among which is the simplified physics textbook used by senior secondary school students in the country. Prof. Okeke through his scholarly contributions is regarded as the father of astronomy in Africa. He is the African recipient of the UN/NASA award in 2007 for his tremendous contributions in the development of Astronomy in Africa. With over 13 Professors heading Space Research programs in other Universities, 30 PhDs, 35 MSCs, and 75% of Nigerian Astronomers linked to him, P.N Okeke has engraved his name upon the stones of posterity.
DR. BENNET OMALU: is a Nigerian-American physician, forensic pathologist and neuropathologist was the first to discover and publish findings on chronic traumatic encephalopathy (CTE) in American football players.
PROF. UCHE AMAZIGO: is a biologist, who is trained in public health, parasitology and specializes in tropical diseases. Her research on Onchocerciasis Control, through her Community-Directed Treatment with Ivermectin (CDTI) has resulted in the treatment of over 112.4 million people for the disease.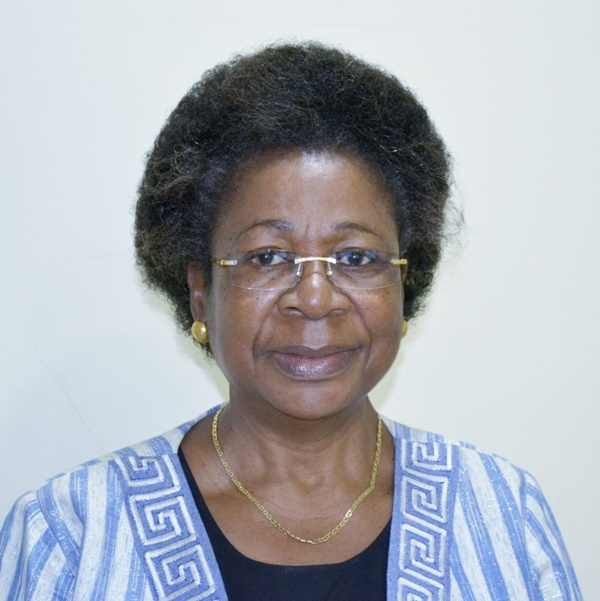 JOHN MIKEL OBI: started his career with a local club, Plateau United, before joining a Norwegian club, Lyn Oslo, at the age of 17 in 2004. He played in the Nigerian national team and distinguished himself In his football career and equally became captain of the super eagles of Nigeria, leading the team to victory in AFCON in 2013.
PROF. ALEXANDER ANIMALU: is a physicist of international repute who is a Professor Emeritus at the University of Nigeria, Nsukka. He is a pioneer of solar energy research and development in Nigeria and former member of the highest advisory body on Science and Technology to the Nigerian government.
CHINEDU OKOLI: better known by his stage name Flavour N'abania or simply Flavour, is a Nigerian vocalist, songwriter, performer and multi-instrumentalist. He is one of the many Nigerian artists that continue to put the country on the world map with their hit songs. Flavor is a highlife musician and he sings mostly with Igbo language thereby promoting the language.
NGOZI EZEONU: is a Nigerian actress and former journalist notable for her maternal roles in Nollywood movies. In 2012, she starred in Adesuwa, a role that earned her the Best Supporting Actress nomination at the 8th Africa Movie Academy Awards. She has equally featured on over 200 movies and recently, she was appointed an International Peace Ambassador.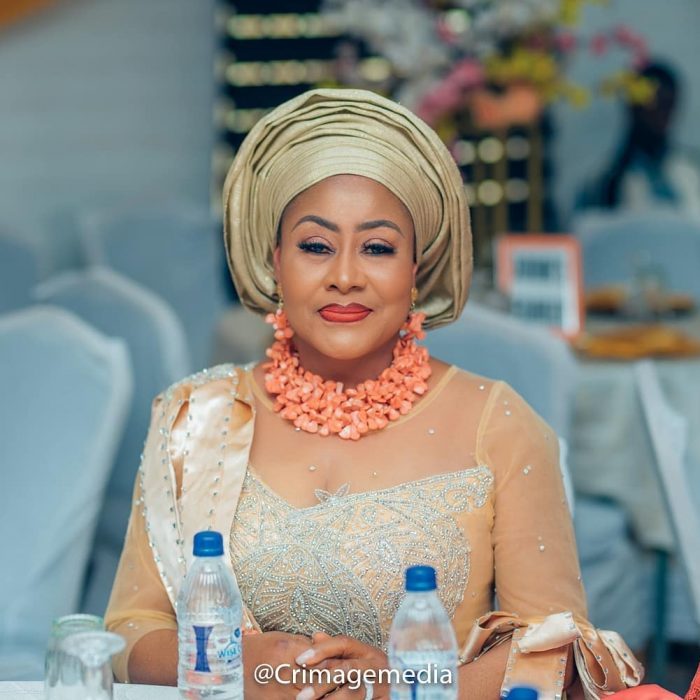 PROF. BENJAMIN OZUMBA: is a Nigerian Professor of Obstetrics and Gynaecology and was the 14th Vice Chancellor of the University of Nigeria, Nsukka. Professor Ozumba has been responsible for several initiatives including: the introduction of graduate Doctor of Medicine (MD) degree in clinical departments of the College of Medicine, the first of its kind, east of the Niger and facilitating the initiation and accreditation of the first Faculty of Dentistry in Eastern and Northern Nigeria, by the National Universities Commission.