Anambra Person of the Week: Dr Ezekiel Ibeh, CEO, Swisstech Industries LTD.
As a consummate entrepreneur who has made excellence a watch word and demonstrated capacity by building a reputable conglomerate founded on integrity, innovation and quality service delivery, Dr. Ezekiel Ibeh is ANAMBRA PERSON OF THE WEEK.
A great entrepreneur is best described as one with vision, clarity of purpose, creativity and commitment towards creating value and building an economy for the society.
He is one who is very passionate about his dreams, goals and thinks beyond profits but rather engulfed with the desire to create a sustainable brand capable of outliving him.
Dr Ezekiel Ibeh is in many ways a role model entrepreneur that exemplifies the true mark of entrepreneurship and astuteness. Within the past 15 years, he has built up a business empire with diverse interest in various sectors of the economy traversing manufacturing, international trade, freight forwarding, agriculture etc.
Here is a man who has never ventured into any business without the drive of solving a problem; it was actually the various challenges encountered by importers from having excessive CBM for a container and experiencing excess stress at the verge of clearing that prompted the founding of his logistics firm, Bestline shipping company to tackle these challenges. Today, Bestline Shipping has carved a niche and become a reference point in the freight forwarding industry, delivering world class services and solutions for large, medium and small-scale importers.
Beyond freight forwarding, Dr Ezekiel is the CEO of Swisstech Industries LTD, manufacturers of Swiss Metrotiles which is one of the best quality roofs available in the country. According to him, the importance of a roof cannot be over emphasized in building a home; it is one area that cutting corners comes with dire consequences and that is where the brand comes in, providing solutions with quality roofing system which is a blend of beauty and durability.
In one of his interviews, he said "we want to fill a need. People need a house with quality roofing. When we started this business eleven years ago, we noticed that some roofs were fading away and some had leakages. The good ones we had then were very expensive and we decided to bring a solution to these challenges by reducing cost without compromising quality.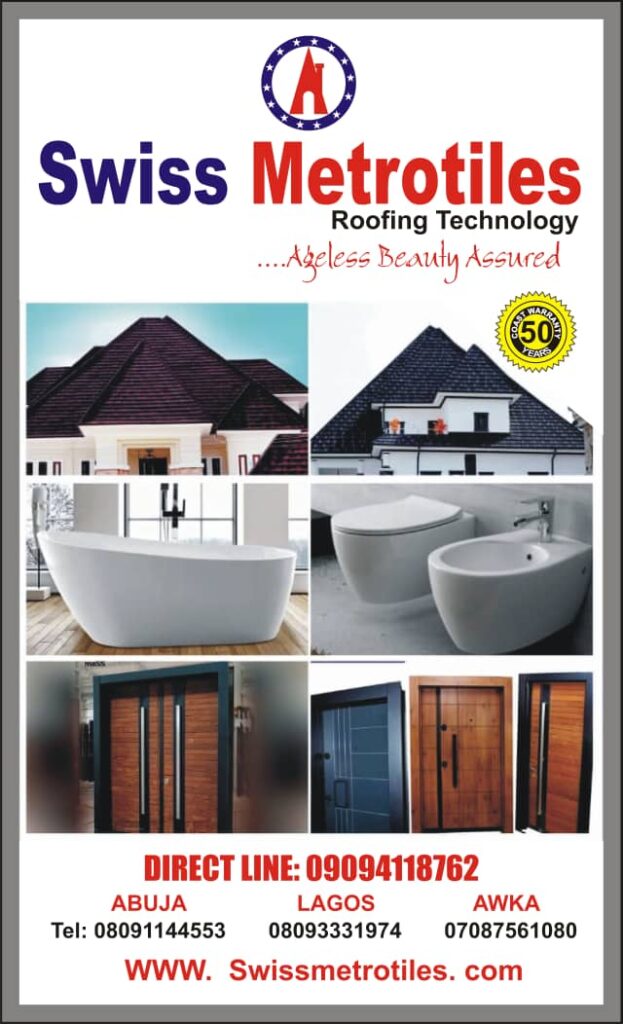 If you really want to make it in whatever business you delve into, what you should first think of is how to provide solution to a problem and not the money involved. If you are able to provide a solution, the money will follow".
Dr Ibeh has established a consistent pedigree in business excellence having built himself a solid reputation in the private sector which has seen him and his brands win various awards over the years. He has won the Most Outstanding CEO award by NTA and so many various awards in business, youth development and philanthropy. DR Ezekiel Ibeh is indeed an inspiration to the younger generation.