Flooding: Soludo Urges International Organizations to Assist Nigeria, Anambra as IOM Visits Anambra
Anambra state Governor, Professor Chukwuma Soludo has called on international bodies to come to the aid of the state and other parts of Nigeria experiencing flood disaster, to permanently end the ugly experience which has continued to claim lives and destroy properties, ANAMBRA PEOPLE reports.
The Governor made the call while addressing a delegation of International Organization for Migration, IOM, at the Government House Awka.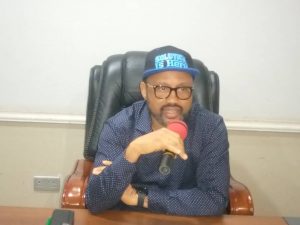 The International Organization for Migration, IOM, is a United Nations migration agency, and their mission in Anambra state is to have firsthand information on how this year's flood disaster in the state has ravaged the affected areas, in view of mobilizing international support for the flood victims afterwards.
Describing this year's flood disaster as the worst of its kind in the state, Governor Soludo represented by his Deputy, Dr Onyekachukwu Ibezim said that lives and properties usually lost to the flood disaster in Anambra and other states in the country have made it imperative for international bodies to come forward with permanent solution for the disaster in order to avert further casualties.
Governor Soludo who thanked the team for deeming it necessary to visit the state in a time like this, stressed the need for the organization to also assist the affected persons after their assessment, as according to him, the help of the state government and that of good spirited individuals and groups are not enough to help the victims start life all over again.
Speaking earlier, the Head of Sub-Office and Emergency Coordinator of the IOM, Mr. Karuppiah Vedharaniyam who led the delegation explained that they are in the state to assess the plights of the flood victims for UN support, to enable the people recover health wise, mentally, materially, among others.
Present during the event were the Secretary to the State Government, Professor Solo Chukwulobelu, the Executive Secretary Anambra State Emergency Management Agency, Chief Paul Odenigbo, Deputy Chief of Staff, office of the Deputy Governor, Mr. Ugochukwu Obiefuna, Local Government Chairmen from the most affected areas in the state, as well as others.