I once believed only one aircraft can create 1000 jobs –Onyema, Air Peace boss
Chairman of Air Peace airline, Allen Onyema, has revealed how he blindly went into aviation believing that if he purchased one aircraft, it could help in creating 1000 jobs, ANAMBRA PEOPLE reports.
Speaking after a book launch recently in Lagos, Onyema said he was passionate about creating jobs for Nigerians and when he was told by an aircraft engineer that if he bought one aircraft, he could create thousands of jobs.
"Somebody told me that just one aircraft will give a 1000 people jobs and I blindly went into it believing that one aircraft will give jobs. I brought engineer Gbolahan and he taught me the little things I know about aviation. So we went to London and because I flew Donnier Jet to Akure, so I said I like Donnier Jet. So we went and bought three Donnier Jets. Those were the best planes. When he got to the house, I said engineer, that means these three planes will provide 3000 jobs? He said no, you don't need that, just get some four good looking girls to do the marketing and not more than 10 staff, provide the engineering and you will be doing charter and you will be getting at least a 100,000 dollars every day. My face changed.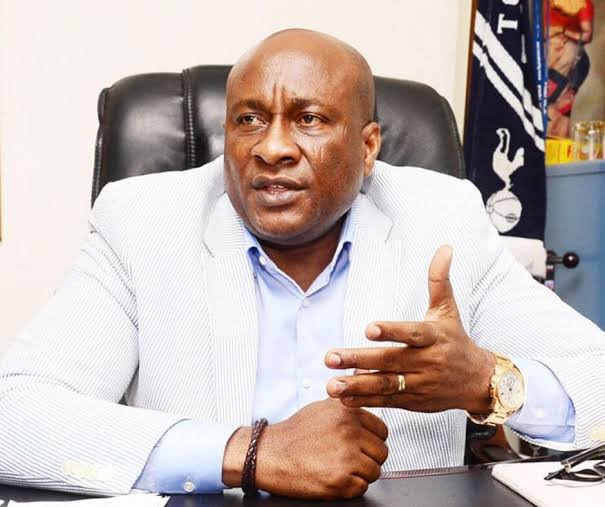 "So when I am fighting for this country or doing certain things I am doing it for the good of my nation, not myself. So I and Gbolahan fell out in London just because he led me into buying Donnier that would make more money for me. I said that is not what I wanted. I want the one that can give jobs. So what do we do? He said then we have to go back to America, so instead of coming back to Nigeria that following morning, we went back to America. We went to Jetrack and he said this is the first time a Nigerian will be doing this.
"First of all, I told them I need 737-800. And the man was laughing, where do you want to use it? I said Nigeria. And then he plotted the Nigerian map, he said the longest distance is Lagos-Maiduguri and by one and half hours you are there and that the rest is four five minutes, that I don't need this type of plane, it will run you down. I said I don't want to but the classics because they don't have winglets. But I said Arik is doing well, they have a lot of customers and they have winglets. He said please don't go there. Because he saw my innocence. So that is how we started.
Why am I exposing this? What I am trying to say is that it is not my making, I am not giving honour to myself, I want to give honour and glory to God Almighty, that is why I am exposing what God has done for us," he said.