Insecurity: Anambra Community Mounts 50 CCTV Cameras.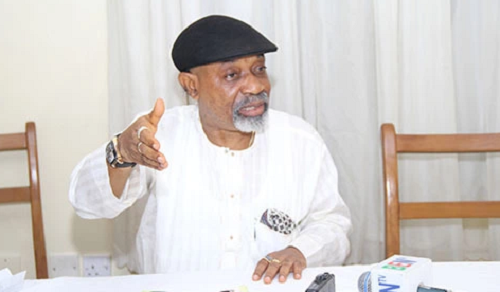 In a bid to secure their lives and properties, under the prevalent insecurity situation in the country, nay Anambra state and its rural communities,the people of Alor community in Idemili South Local Government Area, Anambra State, home town of the incumbent Minister of Labour and Employment, Senator Chris Ngige have saturated their major streets and strategic locations in the area with no fewer than 50 CCTV cameras as a major stride towards checkmating insecurity in the area, ANAMBRAPEOPLE reports.
President-General of Alor Peoples' Convention, APC, Chief Uzoma Igbonwa (Okife) who disclosed this during the maiden Ito-Ogbo Alor Kingdom (Senior Citizens Day), explained that the installation of the CCTV cameras has made Alor one of the safest communities in the state.
According to Sir Igbonwa, "Alor London is number one in security of lives and property. We have 50 solar powered CCTV cameras all over Alor community. We have a security control station where we monitor Alor from a television".
Flanked by Ngige himself, the traditional ruler of Alor Kingdom, Igwe Collins Chukwumesili, their legal adviser, Bona Oraekwe Esq., Idis of Alor and other town union executive members, Igbonwa further explained: "I can see what is happening at the streets of Alor from my IPAD anywhere I am".
"Security is very important. It is the cardinal duty of Government to secure lives and property of her people but without government help, we have to rather embark on self-help and we have done so much security wise for Alor people".
Also flanked by the Chairman Alor Age grade council (Chief Arc. Joseph Emefo), Igbonwa further revealed that Ito-Ogbo which is celebration of longevity/Octogenarians and Nonagenarians mould be holding every three years in the area.
"Alor people under my leadership introduced Ito-Ogbo, a joint celebration of a new birthday for those from the age of 80 years and above and we appreciate them for all they have done for Alor community".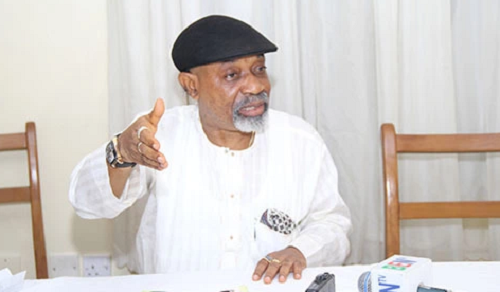 "Henceforth, Igbonwa continued, these 120 elders would be exempted from community levies and services. We gave them medals of recognition to enable them receive prompt attention at any public function or facility they attend".
He recalled that their illustrious son, Ngige had not only attracted federal projects at Alor and Oraukwu as some roads and bridges have been constructed, but also employed so many people from both the community and its neighbours and urged Ngige not to relent as posterity would always remember his good gestures.
Senator Chris Ngige who attended the ceremony, in a remark, commended the
Octogenarians and Nonagenarians for attaining such an old age in good health and announced a bumper package for their upkeep.
According to Ngige, "henceforth, as a concerned citizen of Alor, I will be sending drugs or its cash equivalent every month to all the 120
Octogenarians and Nonagenarians in the area for their upkeep, as my own personal contribution to the welfare of the aged ones in our midst".
On the side of widows, Ngige urged them to form a cooperative body and have a statistical data that will enable him or other individuals and groups to give them money to start off business activities to carter for themselves and their families.
In his remarks, His Majesty, Igwe Collins Ebele Chukwumesili (Ezedioramma III of Alor) blessed the
Octogenarians, the Nonagenarians and the entire Alor people for the newly established custom, praying that as the community celebrates longevity, Ndi Alor will be enjoying long life and prosperity.
Highlight of the occasion was cutting of joint birthday cake, issuing of medals, March past by age grades. Donation of rice and money for the Octogenarians and Nonagenarians.