Banks In Anambra Begin Disbursement of New Naira Notes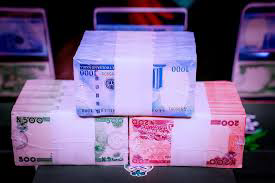 Commercial banks in Anambra State , particularly in Awka, have commenced the disbursement of new naira notes at their various Automated Teller Machines, ATM, ANAMBRA PEOPLE reports.
The Director, Other Official Institutions Department, Central Bank of Nigeria, Awka branch, Mrs Nkiru Asiegbu made this known during a sensitisation of traders at Bridge Head Central, Bridge Head Market, Onitsha, Anambra State.
According to Mrs Asiegbu, customers would also have access to the new naira notes through Point Of Sale agents of various banks
She said that the commercial banks have been given strict instructions to stop dispensing old naira notes as CBN is not reneging on its earlier announced January 31 deadline to cease the circulation of the old naira notes as official tenders.
Contributing, a Senior Supervisor, Other Financial Institutions Department of the CBN, Mr Chibuike Ogbonna, urged the traders to ensure they deposit all old naira notes in their possession to their banks so that they do not have regrets by the deadline which he said is sacrosanct.
Some of the traders, who spoke at the event complained that commercial banks have continued to dispense old naira notes to customers.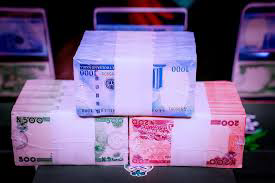 They questioned how the deadline would be possible given the inability of many banks to dispense new naira notes.
Other traders suggested that phasing out of the old naira should be a gradual process instead of working with the deadline of 31st January, as according to them, CBN has been changing currencies but they were implemented gradually.