Meet Mr. Aroma, The Anambra Man Who Won 10 Million Naira From Who Wants To Be A Millionaire In 2007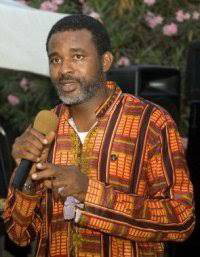 Lots of people might have forgotten the day an Anambra Man made history by winning 10 million Naira in the popular show – Who wants to be a millionaire in 2007.
Mr Ufodike Chimuanya Egwuchukwu Aroma, a graduate of Geography and Regional Planning from the University of Nigeria, Nsukka remains the only man in the history of Nigeria to have won the N10 million prize money in the MTN sponsored "Who wants to be a Millionaire". The indigene of Nnewi, Anambra State shocked the whole world (2007) when he appeared on the screen, bagging home the prize money.
When Frank Edoho of who wants to be a millionaire asked the 10 million naira question…
"Maathai Nwagari won a Nobel price for?
Aroma felt disturbed a little, as this was the only question that threw him off balance. To attest to the fact that the seat was actually hot, Mr Aroma requested for a glass of water, which appeared on his table almost immediately. All thanks to his friend who gave him the right answer (Maathai Nwagari won a Nobel Peace Price), leaving Aroma as a record breaker.
Indeed, there has never been any contestant like Aroma, who answered every question with ease and a calm spirit.