Igwe Mbaukwu Bestows Chieftaincy Title to Tinubu's Son(photo)
Yesterday, Seyi Tinubu visited Anambra state.
On this visit,he met with members of the National youth council of Nigeria, national union of journalists, Anambra association of town union, Anambra association of town union women chapter amongst others. "Many of you actually don't know you're my in law, my wife Chinwe is from here, Anambra." He goes on to reiterate the importance of the presidential election " this election is not a regional one, it's our Presidential election.
"Let's put aside religion, ethnicity & everything else that divides us and vote for capacity. We are all Nigerians and we want the best for the country," Seyi said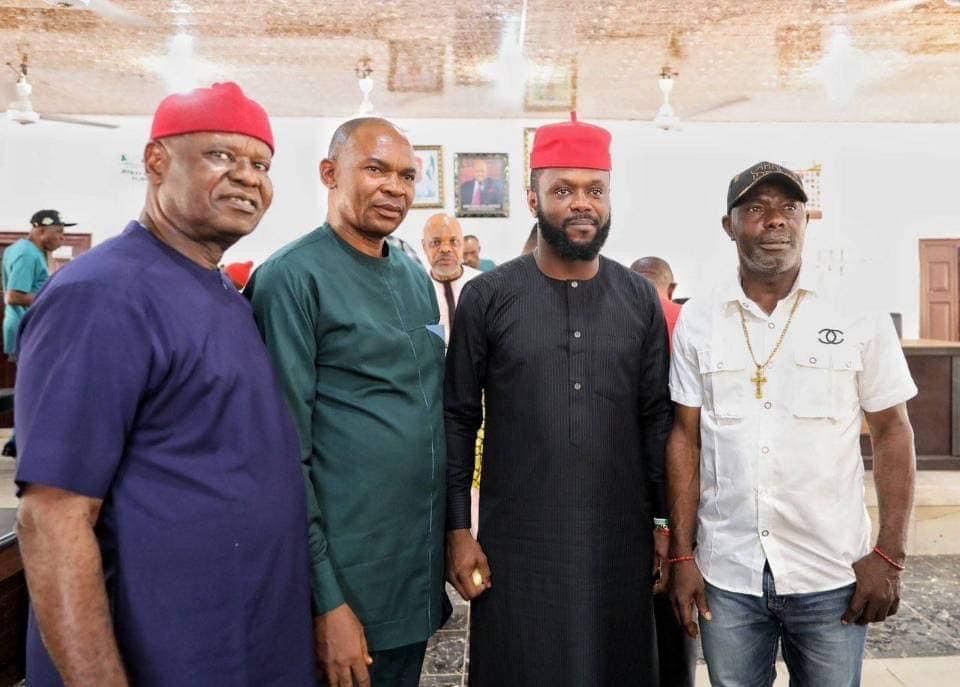 He also visited his Royal highness Igwe Peter Anugwu who bestowed on him the title of "Nwannedinamba of Igbo land"