Meet the 37-year old Anambra billionaire oil magnate
While some individuals may acquire their success by working from the ground up to the very top, in their various career paths, others are just lucky enough to be born into highly influential and wealthy backgrounds that have already laid down a foundation of success for them. Joseph Okafor, known famously as Jowi Zaza, is an example of the latter scenario.
He was born into an influential household and has become a prominent name in the Nigerian social circle. So, who is Jowi Zaza, adjudged to be one of Nigeria's youngest billionaires in recent year?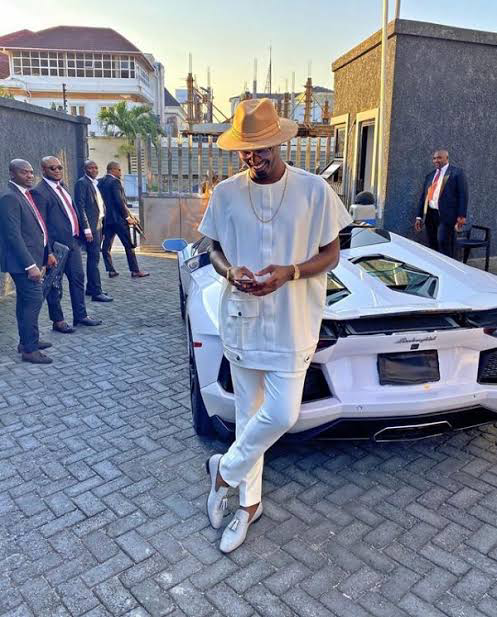 Jowi Zaza, named Joseph Eze Okafor Junior was born on March 19, 1985. He hails from Ekwulobia in Anambra State. He was born into the family of renowned oil tycoon Joseph Eze Okafor Sr.
Jowi Zaza spent a large chunk of his childhood in Enugu State. He attended Sacred Heart Seminary, Nsude, in Enugu State for his secondary education. He then proceeded to Madonna University, Okija, Anambra State, where he obtained his Bachelor's degree.
He then completed his post-graduate studies at Coventry University London in the United Kingdom and Kelce College of Business at Pittsburg State University, in the United States of America.
After completing his education, Jowi Zaza decided to pursue a career in business. He is a Nigerian businessman and oil and gas magnate and eventually succeeded his father as the Managing Director of Jezco Oil.
Since Jowi Zaza became the head of his father's oil company, the business has expanded significantly over time.
He is also involved in the real estate business. He owns several properties within the country, including Lekki and other parts of the highbrow areas of Lagos, as well as outside the shores of Nigeria.
The oil and gas sector is the most lucrative industry in Nigeria and the main contributor to Nigeria's revenue as the CEO of Jezco Oil and Lubricants, Jowi Zaza derives his income from the oil industry and is currently said to be worth an estimated $20-50 million (when converted to Naira, it reaches billions), although this figure is yet to be officially confirmed.
Jowi Zaza is also reportedly set to succeed as the heir to a multi-billion dollar business empire. The young billionaire is also a philanthropist and has built roads with asphalt and street lights in Ekwulobia.
He is an avid lover of luxury life and enjoys luxury vacations, as can be seen on his Instagram page. His name "Jowi Zaza" has been mentioned several times in songs by the likes of Flavour N'abania and Burna Boy.