'I Want My Husband Back,' Says Wife of Anambra LP Governorship Candidate Kidnapped 2 Years Ago
Eucharia Agbasimalo, the wife of Obiora Agbasimalo, who was the Labour Party (LP) governorship candidate in the 2021 Anambra State governorship election, has described the trauma of the Agbasimalo family almost two years after her husband's disappearance, ANAMBRA PEOPLE reports.
Asked how she and her family had been coping in the absence of her husband, Eucharia said that they had had to endure trauma and cold silence ever since.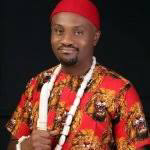 "It has affected us in ways that words are not enough to express; we are beyond traumatised. I mean myself, our children, his family members and even his friends. For almost two years, my husband's whereabouts has remained unknown and nobody is talking to us. There has been absolute silence," Eucharia said.
"I cannot even express the trauma we have gone through as a family. But my hope is in God."
ANAMBRA PEOPLE had reported the suspicious circumstances under which Agbasimalo vanished. He had a scheduled campaign event on September 18, 2021, in Azia, Ihiala Local Government Area of Anambra State. He was alone in a car with his driver when the car took a sudden detour.
Agbasimalo and a security officer went missing. No one has heard from him since then. There were reports how some unexpected changes had been made to Agbasimalo's security detail the day he disappeared.
"I have been making efforts. For instance, I have met with the truth and justice commission set up by the Anambra State Governor, Professor Chukwuma Soludo. The commission invited my family and we all went and gave an account of what happened. They assured us they would take the matter up and get to the root of the matter," Eucharia said.
"I have met with the governor and he told me he was in constant communication with the Department of State Services and the police over the matter. He also expressed a high level of support for the security agents to do all they could to unravel the mystery."
Eucharia said there were two suspects in police custody who had been arraigned in court. The first suspect is the driver, while the second suspect had extorted money from the family by claiming he knew the kidnappers' whereabouts. She said that a third suspect was still at large.
"I cannot even begin to express the trouble, trauma and agony we have gone through as a family," she said.
"I remember that on September 18, 2021, he showed me a certain newspaper publication where he was on the cover after one of their functions. My husband tells me everything, but surprisingly, he did not tell me whether he was going to a campaign rally or a political function that day. We chatted in the morning and he prayed for the children. I was going to work that Saturday.
"I left and the next time I was calling his number around 4 pm, he wasn't taking the call. I felt he was busy and would return my call later, but he didn't call back. I kept calling but he wasn't answering. I was in the kitchen cooking before I got a call from his younger brother who broke the news of his abduction to me around midnight. I want my husband back."