Anambra Catholic Priest Kidnapped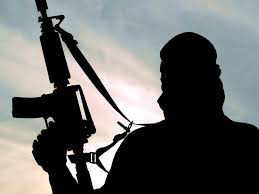 A Catholic priest has been abducted by unidentified assailants at the renowned Nnobi roundabout in the Idemili South local government area of Anambra State, an area that was once notorious for kidnapping.
ANAMBRA PEOPLE reports, that the incident occurred while the priest was driving a Lexus FX 300 vehicle with license plate number Anambra GDD 882 PW.
The unidentified priest was reportedly ambushed by a group of armed individuals while driving toward the neighboring community of Awka-Etiti. This was made known in a report given by an eyewitness.
The eyewitness stated that the victim had stopped his car at Nnobi Junction to purchase some fruits when his phone rang. While he was answering the call and searching for the caller, the hoodlums blocked his car and forced him into theirs. The eyewitness added that the perpetrators were heavily armed.
The attackers forcefully dragged him into their jeep, leaving his car smoking as they drove away. This caused a disturbance in the market as the criminals fired their guns into the air without regard for anyone's safety.
Fortunately, there were no fatalities, although a few people suffered minor injuries as they scattered in all directions to escape the gunfire. Tochukwu Ikenga, the state's police public relations officer, explained that the incident has not yet been reported to the police command.