In-laws force Anambra widow to drink water used to bathe husband's dead nephew
Ify Obinabo, Commissioner, Anambra State Ministry for Women and Social Welfare, has called for the abolition of the practice of forcing widows to consume water used for bathing corpses in the state, ANAMBRA PEOPLE reports.
Obinabo made the call on Tuesday in Awka, after the ministry rescued a widow, Patricia Eligbue, from her relatives who forced her to drink water used in washing the corpse of her husband's nephew.
The incident occurred at Atani in Ogbaru Local Government Area of Anambra State.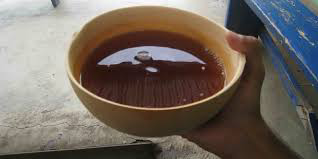 "We are warning residents and communities to stop and desist from any form of harmful traditional practices against widows in the state. Such practices will not be tolerated.
"Investigation revealed that the deceased died after a brief illness at his sister's house at Ozubulu, in Ekwusigo Local Government Area.
"The incident happened because the sister claimed that she saw Patricia (the widow) strangling the deceased in a dream.
"The accused persons who denied the allegations have been trying to conceal the act until the ministry in collaboration with the police intervened.
"They have been arrested and would be arraigned at the Children, Sexual and Gender Based Violence Magistrate court in Awka," the Commissioner said.
Narrating her ordeal, Eligbue, the widow, said her in-laws who had been maltreating her since she lost her husband, accused her of killing the deceased.
"They called me a witch and subjected me to all kinds of abuses. They also said I am responsible for all the unfortunate things happening to them.
"After the death of my husband's nephew, my husband's family summoned me inside the room where they kept the dead body on the burial day.
"They placed a cutlass on the deceased body and asked me to walk over it four times before they now bathe the corpse and forced me to drink the water before pouring the remaining on me," she said.
About Author