The legal profession in Nigeria is predominantly a male profession and that is why you hear the term 'no ladies at the bar'. It would appear male lawyers are more successful. This is because the highest title a lawyer can attain in the profession is SANship and that position is almost a reserve for male lawyers in the country while the womenfolk are playing catch-up. For instance, as at 2021, the total number of senior advocates in Nigeria stood at 693 out of which the total number of women who reached that professional height has not exceeded 35 since inception. Even at that, some states have not produced a female SAN, so this is why ANAMBRA PEOPLE feels it is gratifying to bring to limelight two Anambra women who attained the silk (SANship) as it is called in the legal profession.
PHOEBE C. AJAYI-OBE (NEE ERINNE) SAN: though late, was called to the Nigerian Bar in July 1969. She was admitted to the Inner Bar in 1989, making her the first female Senior Advocate from the old Eastern region and the second female legal practitioner in Nigeria to be conferred with the rank of Senior Advocate. A native of Okija, in Ihiala Local Government, Anambra State, Phoebe Ajayi-Obe was the first female graduate from the faculty of law, at University of Ife. She married Chief (Dr.) Oyedokun Ajayi-Obe from Ilesha, Osun State. Chief Mrs. Phoebe C. Ajayi-Obe SAN had her law practice in Ibadan, Oyo State and on the 21st of March, 2018, launched her book titled: "Icon on the Niger" at her 90th Birthday celebration. She died at the ripe age of 92 years.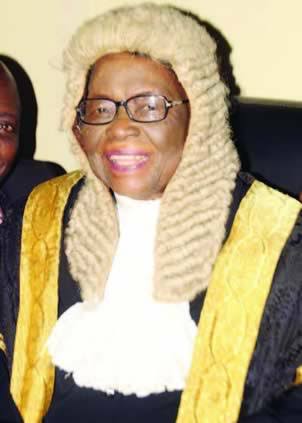 AGATHA MBAMALI SAN: from Onitsha commenced her legal career in 1978 as a Magistrate Grade 3 with the former Anambra State Judiciary. She later transferred her service to the Federal Ministry of Justice in 1993, and rose to the post of Director, Civil Litigation, heading the litigation department for almost ten years enabling her supervise civil matters relating to the federal government all over the federation. She was opportuned to be part of the team that midwifed the Procurement Act of 2004 in collaboration with the US Department of Commerce. In the course of her career, she handled sensitive matters for the government as well as being part of notable cases in the Supreme Court. She was conferred with the rank of Senior Advocate of Nigeria in 2011, probably becoming the first female SAN from the public sector.
About Author