STORY ABOUT HOW IBETO IS OWING DOZZY OIL 10 BILLION NAIRA SINCE 2017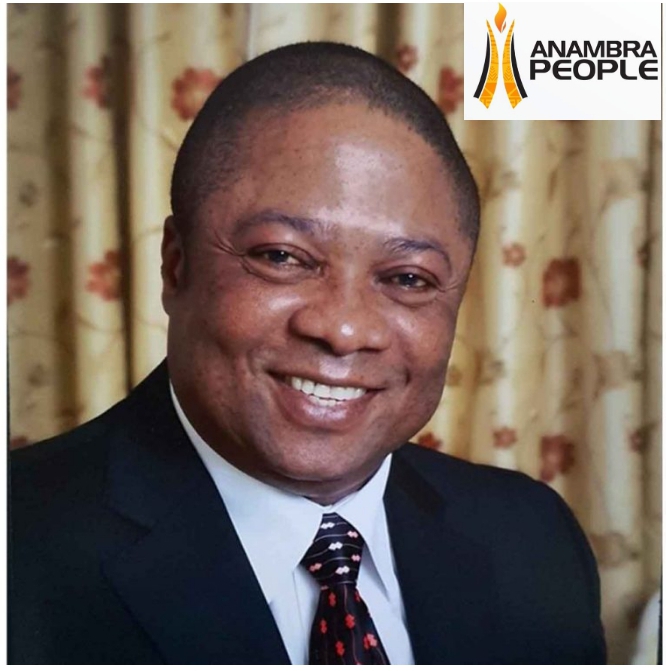 4.8 Billion Naira capital plus 5.2 Billion Naira interest since 2017
"Chief Cletus Ibeto (Omekannaya), whose breach of trust is akin to treachery of the highest order capable of driving any normal person insane or developing some serious medical condition as a result"
Here in Anambra State, nobody knows, feels and understands the agony, shock, trauma and pains of such a callous betrayal, than the President of Dozzy Group, Chief Chukwudozie Daniel (Akudo) which he has suffered and continue to suffer at the hands of Chief Cletus Ibeto (Omekannaya), whose breach of trust is akin to treachery of the highest order capable of driving any normal person insane or developing some serious medical condition as a result.
As flabbergasting as this might sound, it is nothing but the plain fact and you will be the judge of this act of betrayal by Chief Cletus Ibeto so I will take you down the lane so you can make up your own mind at the end of it …. Ready?
THE FRIENDSHIP
Dozzy who is a savvy, highly successful entrepreneur and an astute international businessman of immense capacity and integrity, is a certified Billionaire from Okija and a cousin to my Mother, thus making him Nnamochie. Dozzy and Ibeto have been long standing friends, dating back decades and Dozzy has always had Ibeto's back, often granting him undocumented loans even to the tune of millions of dollars without interest or collateral, which Ibeto usually paid back at his convenience and without pressure not to mention that countless times Dozzy had commited his resources, integrity and capacity to back, facilitate and stand in for Ibeto when his back was against the wall thereby, coming through for him whenever and wherever Ibeto had needed him, without asking for anything in return. Such was the level of trust, belief and sense of brotherhood Dozzy had towards Ibeto thus, Dozzy is still shocked to the marrow that a man who he would readily go to war for, could hatch such a callous plan against him without remorse or consideration. It is on record that Dozzy committed his resources in favour of Ibeto when crisis hit him under Obasanjo and was influential in the resolution under Yar'adua and granted him a soft landing just as a true friend cum brother would do
THE PLOT
Sometime between 2015/2016 as Dozzy was busy running his business as a true workaholic he is, his mobile phone alerted him to an incoming call and the screen identified the caller as none other than Ibeto. Dozzy would be forgiven for thinking that this was just like the previous countless calls and interactions between him and Ibeto but little did he know that the moment he decided to pick that call, his peace of mind, faith in humanity and overall endurance would be tested and rocked to pieces because if he had known, he would have avoided that call like Covid but he had no idea and went ahead to pick the call, which is why You are reading this article right now. Ibeto told Dozzy that he had a business proposal for him, one that would be of immense benefit to him but Dozzy had to visit Port Harcourt to fully appreciate the potential of this transaction and thus, Dozzy who had no reason to doubt or suspect his good friend, agreed to listen and honour Ibeto's invitation to Port Harcourt in good faith and without an inclination that he had inadvertently, set himself up as a mark for gross injustice by the man whom he has staked so much for in the past. On arrival, Ibeto took Dozzy to a vast area of land, 20 hectares in all ie 2000 acres or 12,000 plots of land (at 6 x 120ft) and told Dozzy that he owns the land but has decided to relocate his business to Abakiliki, Ebonyi State, thus he wants to sell the land to Dozzy at an exorbitant price of 300 million Naira per acre which translates to 6 Billion Naira for the 20 acres of land. At first, Dozzy was not sold on the land but Ibeto turned up the charm and continued pressing Dozzy to buy the land as it would be a worthy investment and allow Dozzy Group expand its tentacles to Port Harcourt especially since the land connects directly into the sea. After weeks of persuasion and buttering up, Dozzy finally agreed to take the land off the hands of Ibeto and figure out what to do with the land so the deed was borne more out of the need to help out a friend, than a desperate or panic buy.
THE BETRAYAL
Dozzy now went ahead to voice his willingness to pay for 10 plots immediately, then subsequently buy off the rest of the land, of which Ibeto readily agreed so Ibeto divided the land into two equal parts A and B and gave Dozzy part B, so Dozzy paid 3 Billion Naira to Ibeto and deposited another 1.8 Billion Naira on the part A of the land, as an indication of interest which means the balance was 2 Billion Naira. Just as all previous dealings with Ibeto, Dozzy executed this transaction with 100% trust and thus, did not bother going to verify the claims by Ibeto over the ownership of the land simply because he believed Ibeto is far above playing such childish tricks over such trivial issues especially when he had given Ibeto billions in the past and didn't regret it but that was his greatest mistake. Now Ibeto went ahead to produce land papers to Dozzy who gratefully accepted them but his smile was soon cut short when he directed his lawyer to proceed to the appropriate quarters in the State to adequately file and prosecute the legal side of the land but was given the shocker of his life: THE DOCUMENTS ARE 100% FAKE AND IBETO IS NOT THE OWNER OF THE LAND! A visibly perplexed Dozzy quickly reached out to Ibeto to seek clarification from his friend, believing that the State Government was making a mistake only for Ibeto to turn up the notch on this dubious transaction by requesting Dozzy to return the papers to him so he can crosscheck and supply the appropriate papers, only for Ibeto to seize the fake documents and demanded Dozzy to pay him more money if he wants him to clear up the matter. Now an angry Dozzy, who was more concerned about the fact that the Ministry of Lands, Rivers State has categorically stated that Ibeto does not own a grain of sand on the 10 hectares which he sold to him, insisted that Ibeto should provide him with all documents proving the legitimacy of the land only for Ibeto to send another batch of documents which included a payment receipt made to the Rivers State Internal Revenue Service claiming to be payment of the land but was quickly discarded by the Rivers State Government, who stated that land monies are paid into bank accounts and never through the State Internal Revenue Service. It was at this point that it gradually dawned on Dozzy that his good friend had played a fast one on him.
THE HEARTBREAK
With each passing day, Dozzy lost sleep not over anything but the fact that someone he took as a brother from a mother, someone he had staked himself for in the past even when it was none of his business, could do such to him. As the issue raged on, the State carried detailed investigation into the matter and ascertained that out of the 20 hectares of land, Ibeto had only 7 hectares so the other 13 hectares he was claiming to be his, did not belong to him but to make matters worse, recall that Ibeto sold part B of the land to Dozzy while Dozzy paid 1.8 Billion Naira as declaration of interest in the part A of the land, it turns out that the 10 hectares in the part B which Ibeto sold to Dozzy, do not belong to him at all as Ibeto's 7 hectares were in part A of the land not in part B so Dozzy could not even claim the 7 hectares belonging to Ibeto because they were in part A not part B. At this juncture, Dozzy who was clearly heartbroken, requested that Ibeto refund him his 3 Billion Naira already paid him for the part B of the land which do not belong to him, as well as the 1.8 Billion Naira he had committed on the part A of the land but Ibeto refused to give him a torn 5 Naira note. So Ibeto seized Dozzy's 4.8 Billion Naira for over 7 years now, which was obtained from the bank and the bank has calculated the interest on the 4.8 Billion Naira at 19% rate, which amounted to over 5.2 Billion Naira which brings the total figure owed the bank to about 10 Billion Naira as at 2022!
THE QUAGMIRE
In the light of the disturbing state of things, Dozzy was left with absolutely no choice than to involve the EFCC in order to resolve the issue, after years of failed attempts to reason with Ibeto successfully. The EFCC opened an inquiry into the matter and have collected all necessary from all parties involved viz: Rivers State Government, Host Community, Bank and Dozzy except Ibeto. Ibeto was invited by the EFCC to provide his own documents for proper documentation and investigation into the matter, only for Ibeto to arrive there and told them that he did not come along with the appropriate papers so he should be given 3 months (90 days) to locate the papers and submit them to the EFCC but the EFCC rejected that suggestion as it doesn't make sense that it will take 90 days to provide evidence that one has but instead, gave Ibeto 21 days to come back with his own documentation for verification. It was on this premise that Ibeto was allowed to go only for Ibeto to rush to a court to file 2 cases which are: (a) an order restraining the EFCC from investigating or questioning him over this matter and (b) abuse of his human rights by the EFCC whilst in their custody. Ibeto has neither provided the EFCC with the relevant documents as he promised, neither has he resolved the issue with Dozzy which had lingered for over 7 years and has risen from over 4.8 Billion Naira to about 10 Billion Naira (plus interest) in the process
THE RIVERS STATE HIGH COURT LAWSUIT (SUIT NO PHC/268/FHR/2022 CLETUS IBETO V EFCC & SIR DAN CHUKWUDOZIE)
Ibeto ran to Port Harcourt to file a case against the EFCC for abuse of human rights, claiming the EFCC refused him access to food and medicine but the EFCC simply insists Ibeto was offered food and given access to his drugs but Ibeto said he is a Chief and cannot eat outside of his house. So effectively, Ibeto purposely went on a hunger strike and refused to eat but it must be noted that the EFCC had invited Ibeto about 4 times before and he refused to honour the invitation until he finally went. It was this case that took me to the Rivers State High Court in Port Harcourt yesterday as the matter was presided by Justice Boma Diepiri with Suit No PHC/268/FHR/2022 Cletus Ibeto v EFCC & Sir Dan Chukwudozie, where EFCC and Dozzy filed motions challenging the Court's jurisdiction and competence in handling the matter on the grounds that Ibeto was invited to Abuja and his alleged human rights abuse happened in Abuja, therefore, the Rivers State High Court doesn't have the jurisdiction to hear the matter. Justice Boma Diepiri accepted the new motions but adjourned the case till the 12th of April 2022 for hearing of the arguments properly because the EFCC did not file it's motion within the stipulated time frame and thus, has to be regularised before proper hearing of the motions. All parties involved accepted His Lordship's ruling on the matter and will reconvene on the 12th of April 2022 for further hearings on this matter meanwhile, Ibeto also filed another case in the same Rivers State High Court, seeking to mandate the EFCC to stop investigating him over this issue, which is very unusual and shows that Ibeto is truly dubious. At this point, it also good to note that Ibeto is with Dozzy's 10 Billion Naira and still with the lands so Dozzy has nothing (No money, no land) and Ibeto has refused to give Dozzy either the lands he promised or paid him back his money instead, he took Dozzy's money to go and open a gas plant at Omasi …. This same Ibeto is the man Dozzy advanced 6 Million Dollars without collateral or agreement earlier in order to bail him out from an economic and business jam only for Ibeto to pay back just 3 Million Dollars till date, while refusing to pay back the remaining 3 Million Dollars, thereby, destroying the trust and friendship of over 30 years.
Now that you are abreast with the summation of the issue between Dozzy and Ibeto, I am sure many questions readily jump out but the most important of them all is:
WHY DOES IBETO NOT WANT TO REFUND DOZZY HIS MONEY?
Ibeto who is the same age mate as Buhari and Tinubu, should be a pillar of our society and not involved in such shameful and scandalous issues, when he should be a tree of wisdom where children like me go to tap from and draw strength when at crossroads but if he is still involved in such lowly activities at a time he should be putting his house in order, then something is horribly wrong.
Ibeto please go and pay Nnamochie his money because without him and his resources, I am sure You would have run aground ages ago. Don't repay kindness with wickedness or betray a friend who had always had your back through thick and thin but then, I am not surprised because if Okonkwo could attempt to kill Ikemefuna, who called him father, what would he do to every other person?